by Lauren Piro in Holidays, View All Posts, May 11th, 2017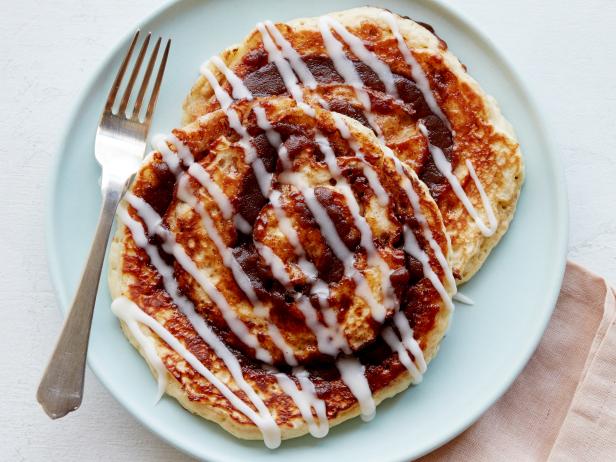 On Mother's Day, there's no such thing as too much. So pull out all the stops at brunch and make some seriously fun, seriously delicious dishes (stale bagels, limp French toast and overcooked scrambled eggs need not apply). These recipes are impressive, but employ short cuts and tricks to make them easy enough for even novice home cooks to execute. Mom will be so proud.
Cinnamon Roll Pancakes (above)
Cinnamon rolls are a quintessential special-occasion dish, but they require a significant amount of prep time. And because Mom deserves better than the stuff from the tube, we suggest this genius alternative: Pancakes that are just as gooey and cinnamon-y as their inspiration, but are ready in about a half hour.