by Rachel Trujillo in Recipes, March 18th, 2017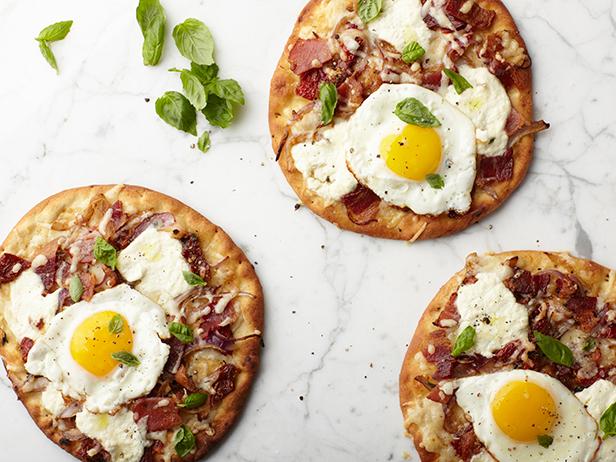 Bacon isn't just for breakfast anymore. The salty, delectably greasy slice of meat can be served for all meals, including for dessert. We know this is exciting, so try to remain calm, because today we have for you an all-day menu of favorites like pancakes, pizza and chocolate cupcakes — and each dish is full of bacon.
Breakfast 
Breakfast Pizza (pictured above) 
What could be more fun than pizza for breakfast? Top flatbread with a sweet-savory mixture of tender onions and sundried tomatoes, plus crispy bacon, creamy ricotta and a fried egg for an over-the-top finish.