by Joel Raneri in Shows, February 10th, 2017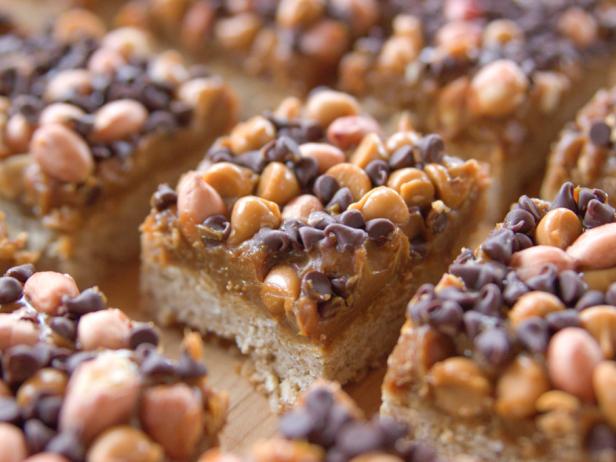 Valentine's Day is just around the corner, and this weekend your favorite Food Network chefs are sharing their recipes for rich chocolate treats to help you impress your sweetheart. On Saturday morning, Ree Drummond is whipping up a Triple Chocolate Tiramisu, Chocolate Butterscotch Caramel Bars (pictured), and a Crazy Chocolate Shake. Then, Trisha Yearwood is taking a tour of a chocolate factory to inspire a chocolate-themed menu, and it's the annual chocolate show on The Kitchen where the co-hosts are making batches and batches of brownies and trying unusual chocolate pairings.
On Sunday, Giada De Laurentiis is hosting a Valentine's Day dinner party and making a Chocolate Hazelnut Fondue for dessert. On Sunday evening, Guy's Grocery Games is all about the cocoa when four chocolate-loving chefs will turn their favorite rich treat into sweet and savory dishes, and on Worst Cooks, the recruits are facing their culinary fears and cooking with some interesting ingredients.