by Joel Raneri in Shows, April 21st, 2017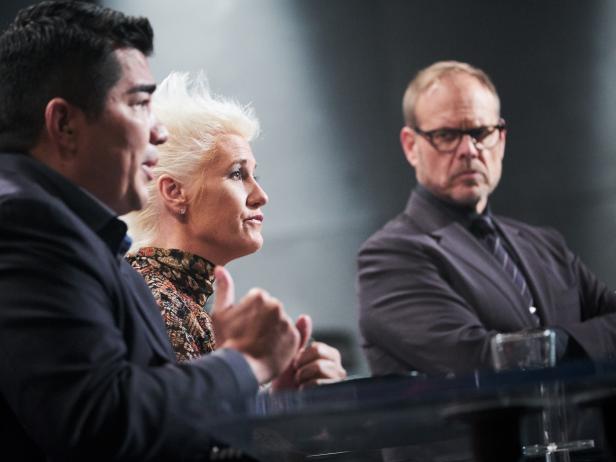 Start the weekend with Ree Drummond as she makes a warming cowboy lunch of cheesy quesadillas and Chunky Beef Chili. Then, Trisha Yearwood is cooking with wine for her book club, the co-hosts on The Kitchen are using fresh ingredients to makeover classic snacks, and Valerie Bertinelli is making a Tuscan pizza and Roasted Vegetable Soup. On Sunday afternoon, Giada De Laurentiis is sightseeing in Florence and making a meal incorporating chianti wine and fava beans.
On Sunday evening, three returning Triple G winners will battle it out in Flavortown Market for a chance to cook head-to-head against Iron Chef Alex Guarnaschelli. Then, on Iron Chef Gauntlet, the six remaining Iron Chef hopefuls are back to battle it out for a chance to cook against three Iron Chefs, and on Iron Chef Eats, Bobby Flay, Michael Symon, Mario Batali and past Iron Chef America winners are taking you on a trip to the best comfort food and pizza spots across America.