by Rachel Trujillo in In Season, Recipes, March 21st, 2017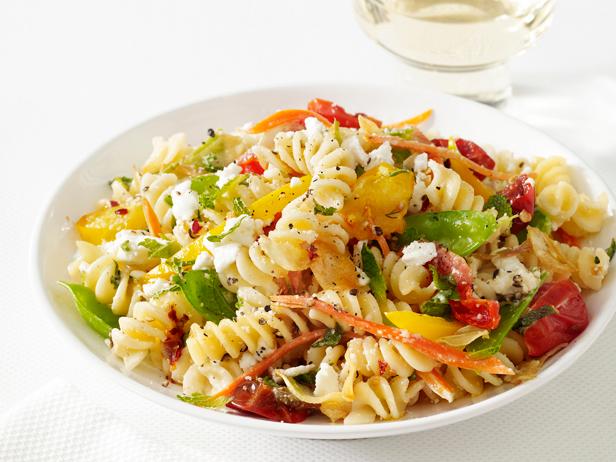 Beautiful cherry blossoms are not the only thing coming into full bloom this spring — plenty of vegetables are entering their prime season as well. And while snacking on vegetables in their au naturale state is always delicious, these recipes take them to a whole new level. So the next time you are in the produce section at the grocery store, grab some rhubarb, asparagus, carrots or peas, and try one of these 11 spring recipes.
Pasta Primavera (pictured above)
Primavera means "spring" in Italian, and there's no shortage of seasonal flavors going on here, thanks to the addition of snap peas, carrots and bell pepper.