by Colleen Park in Food Network Chef, In Season, Recipes, April 24th, 2017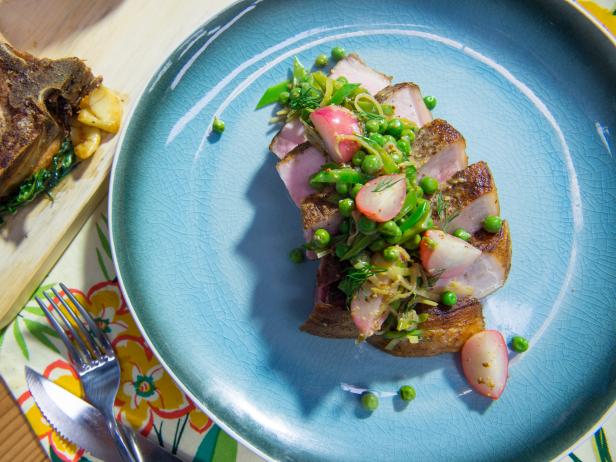 Now that we're squarely in the middle of spring, it's time to step things up in the kitchen. Our inspiration for this round is none other than Iron Chef Geoffrey Zakarian. As many of GZ's recipes show, it can be easy and worthwhile to incorporate seasonal ingredients in your cooking, like peas and rhubarb, and elevate dishes with pantry essentials. Here are 6 dishes to add to your repertoire this season.
Skillet Roasted Pork Chops with Spring Vegetables and Mustard Sauce
GZ adds layers of flavor to the pork chops throughout the cooking process, seasoning with coriander and cumin, basting the pork chops in butter with garlic and tarragon, and serving with a mustard sauce. Radishes, peas and dill add a fresh element to the dish.