by Colleen Park in Recipes, March 24th, 2017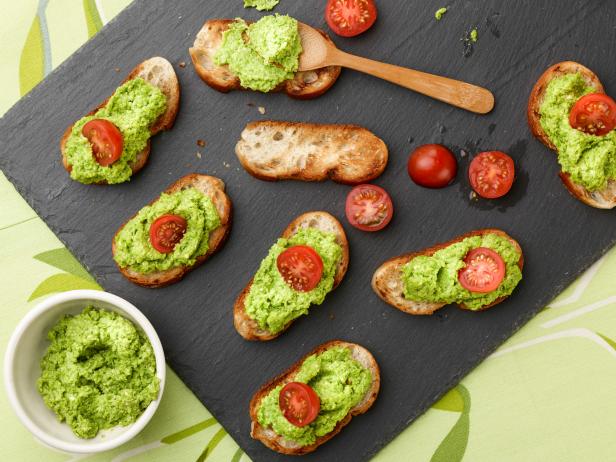 On weeknights, we just want to get dinner done, the sooner the better. On the weekend though, we're ready for a challenge – like planning a multi-course meal with dishes our guests will remember for weeks to come. Here are 5 recipes to help you show your cooking prowess and plan a dinner party menu to dazzle friends and family.
Keep things easy for the appetizer round with a light and bright starter. The 12-minute recipe features a simple pesto with peas, garlic, Parmesan and olive oil.