by Rachel Trujillo in Food Network Chef, In Season, Recipes, March 27th, 2017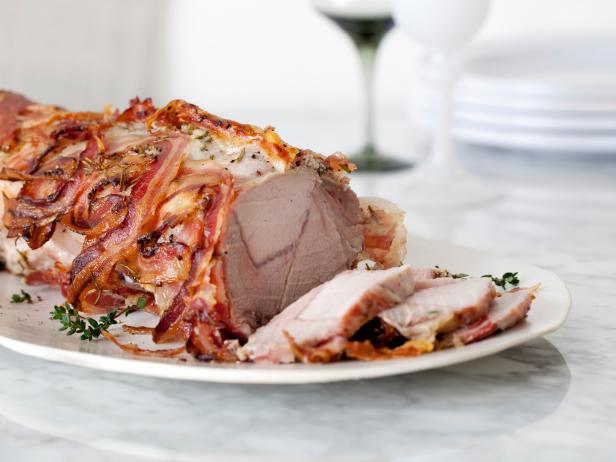 While Italian comfort food seems to fit the winter bill, Giada De Laurentiis proves that there are some fresher takes that are prefect for our transition into spring. By incorporating seasonal produce like artichokes, asparagus and strawberries — and balancing them out with hearty ingredients like ciabatta bread, mascarpone and bowtie pasta — she bridges the winter-spring gap seamlessly.
Pancetta-Wrapped Pork Roast
In place of the usual ham, try introducing a pork roast to your Easter dinner menu this year. This one is blanketed with crispy pancetta, which means it's certainly not lacking for flavor.