by Amy Reiter in Food Network Chef, News, March 15th, 2017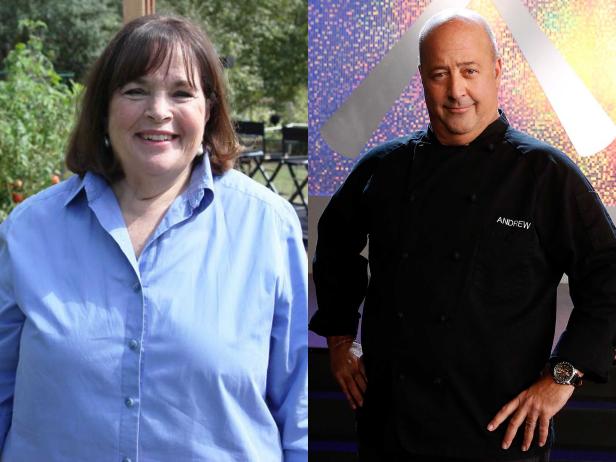 Each year, somewhere between March entering like a lion and going out like lamb, the James Beard Foundation announces the nominees for its prestigious annual awards. Considered the culinary world's equivalent of the Academy Awards, the accolades are bestowed in almost 60 (count them!) categories, spanning areas including cookbooks, broadcast media, restaurant design, and restaurants and chefs.
The 2017 nominees were announced Wednesday morning at a.o.c., in Los Angeles, over breakfast (Spanish fried chicken with cornmeal waffles; brioche with prosciutto, gruyere and quail egg; pastries) prepared by the restaurant's James Beard Award-winning chef Suzanne Goin, and streamed via Facebook Live for the curious (and possibly hungry) masses.
If you missed it, no worries. You can find a complete list of nominees here. The winners of the 2017 James Beard Media Awards, honoring cookbook authors, food journalists, and culinary broadcast producers and hosts, will be announced in New York on Tuesday, April 25. Awards in the remaining categories, including Restaurant and Chef and Restaurant Design, will be presented at the James Beard Awards Gala, which will be held in Chicago on Monday, May 1.
Among the 2017 James Beard Foundation Book Award nominees is Food Network's own Ina Garten. She has been nominated in the General Cooking category for her book Cooking for Jeffrey: A Barefoot Contessa Cookbook (Clarkson Potter). The other nominees in that category are Cook's Science: How to Unlock Flavor in 50 of Our Favorite Ingredients (Cook's Illustrated), by the editors at Cook's Illustrated, and Eat in My Kitchen: To Cook, to Bake, to Eat, and to Treat (Prestel), by Meike Peters.