by Amy Reiter in News, May 23rd, 2017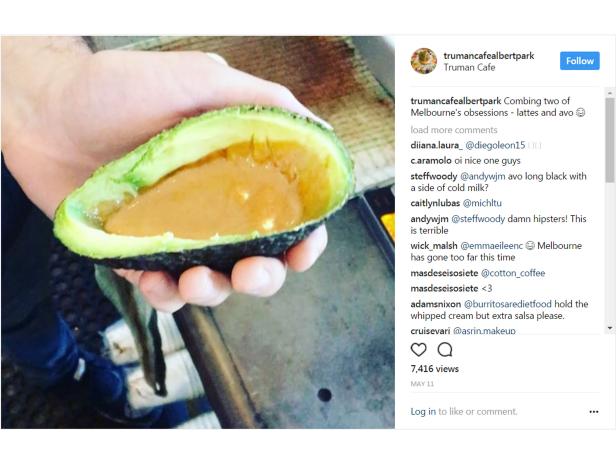 What's more on trend with millennials than artfully poured lattes and avocados? How about — hold onto your knit caps, cuffed jeans, ironic t-shirts, bushy beards and fixed-gear bicycles! — an artfully poured latte in an avocado.
Truman Café in Melbourne, Australia, has created just such a thing, posting to its Instagram account a video of a latte being painstakingly and prettily poured into a partway-hollowed-out avocado half.