by Foodlets in In Season, Recipes, July 5th, 2017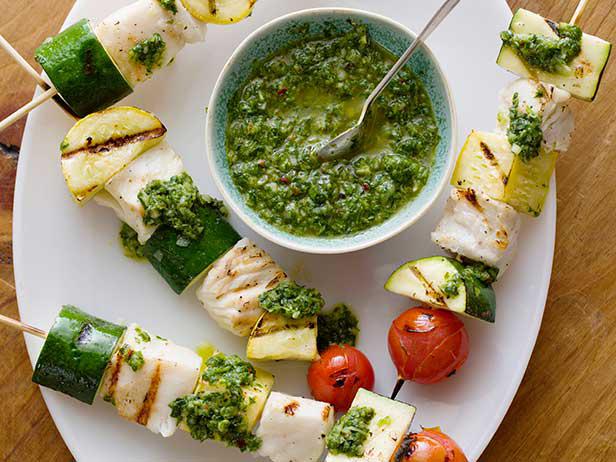 8 Freshest Ways to Enjoy Summer Herbs
Move over, ketchup. Stay right there, Parmesan cheese. When it comes to adding bold flavor to summery recipes, nothing fits the bill quite like freshly cut herbs. Here are eight ways to pack any dish with basil, cilantro, parsley and more green picks.
Fish Skewers with Basil Chimichurri (pictured above)
Fresh basil and parsley are behind the technicolor look of this surprisingly kid-friendly dish.