by Julie Hines in Recipes, July 9th, 2017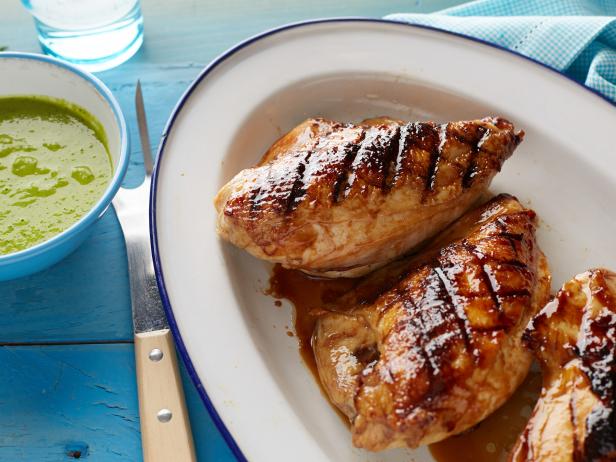 Summertime means chowing down on hamburgers and pasta salad at cookouts and big bowls of ice cream to beat the heat. It's all fantastic and delicious until you wake up Monday morning and realize you are actually craving lighter fare that won't leave you feeling heavy and bloated. Enjoy these five easy-to-make weeknight dinners that won't wreck your beach bod and, best of all, take less than an hour to get on the table.
P.S. If you've already got the grill going, you may as well make your sides on there as well — try grilled veggies, corn on the cob or sweet potato fries to round out your healthy meals.
Grilled Honey Glazed Chicken with Green Pea and Mint Sauce (pictured above)
No marinade necessary for this delicious chicken, just brush a balsamic-honey mixture over the chicken breasts as you grill. Make it look like you know what you're doing with a frozen pea-based sauce for serving on the side. Read more