by Colleen Park in Recipes, April 6th, 2017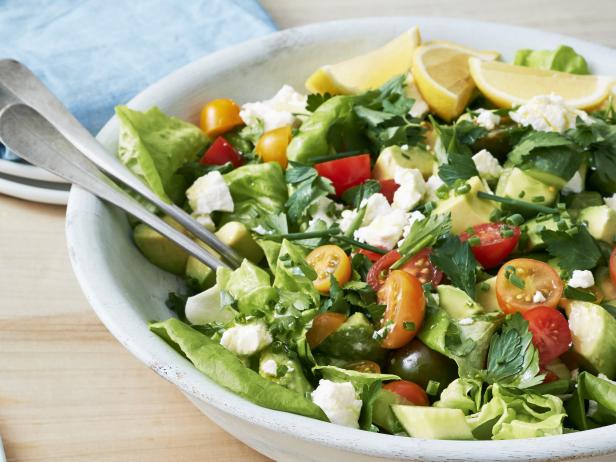 Though April might have a few gray days and spring showers in store for us, it's well worth it for all the green goods we get to enjoy at the farmer's market and on our plates. And one of the best ways to showcase the herbs and vegetables of the season is also the simplest: a salad. Here are 6 side salads to enjoy this spring.
Avocado-Herb Salad with Goat Cheese
Tiffani Thiessen's dish features avocados, cherry tomatoes, cucumber, parsley and chives for a refreshing medley of flavors and textures. In place of a dressing, the salad is lightly tossed in olive oil, salt and lemon juice, and topped with goat cheese.