by Brenna Mazur in Recipes, View All Posts, August 2nd, 2017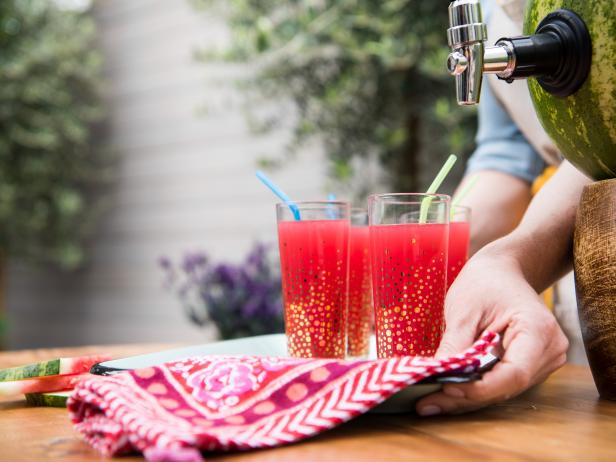 There's little better than biting into a wedge of watermelon on a hot summer day — but we think these recipes improve on your watermelon experience even more. Turn the summer fruit into a salad, skewers, salsa and even a keg (!), and you'll have plenty to keep your tastebuds satisfied and entertained until Labor Day.
Bored with your go-to selection wine and beer at summer parties? Next time, turn a ripe watermelon into show-stopping drink (and its dispenser!) instead. Your guests will love this easy rosé- and vodka-spiked beverage — plus, you get to whip out a power drill to make it.