by Emily Lee in Recipes, March 2nd, 2017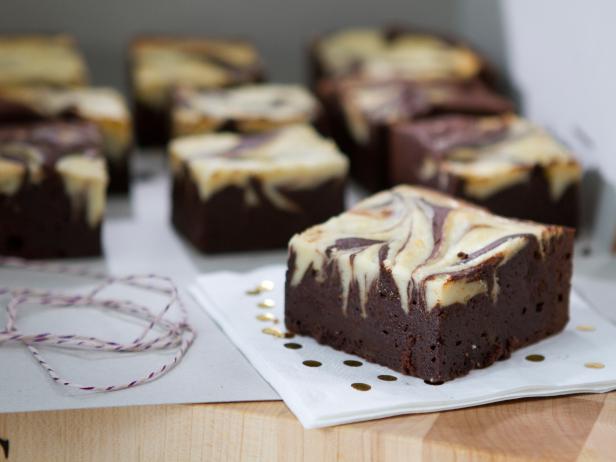 People tend to have strong opinions on what separates a good brownie from a damn good brownie. Is it a soft, gooey center? A dash of espresso powder — to really make the chocolate sing? Maybe it's the density of the corner pieces, prized for their thick and chocolatey crust. Sometimes our opinions change depending on our mood, and when it comes to selecting the right recipe for a particular moment, timing and setting are everything. So, whether you're rushing to assemble dessert for your best friend's dinner party or just sitting around at home with chocolate on your mind, you're guaranteed to find a brownie that suits your needs somewhere on this shortlist.
The On-the-Go Brownies
Looking for a dessert that can survive a couple of hours in your lunch bag? Many will emerge from their packaging dry and crumbly by afternoon, but Trisha Yearwood's marbled creation certainly won't. The toothsome top layer of cream cheese pairs perfectly with the dense, fudgy base.