by Foodlets in Family, Holidays, Recipes, March 13th, 2017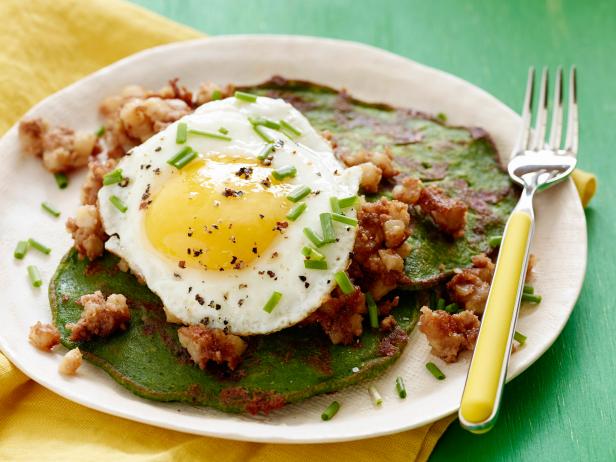 From a vibrant-green pancake breakfast to hearty dinners with the requisite corned beef, we've got kid-friendly fare to keep St. Patrick's Day festive. Check out all of our ideas below.
Breakfast
Spinach Pancakes and Corned Beef Hash (pictured above)
Get things off to a delicious and satisfying start with these surprisingly velvety pancakes, plus all the fixings.