by FN Dish Editor in Holidays, View All Posts, January 5th, 2017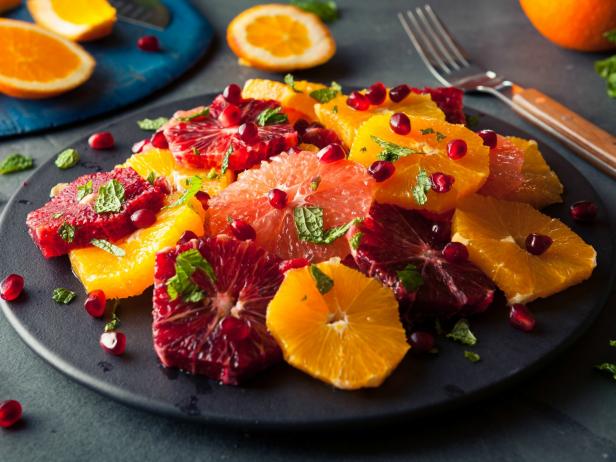 If you make a New Year's resolution pertaining to food, it likely falls under the umbrella "eat better." Maybe you have a health goal in mind, or maybe you'd like to learn new dishes — no matter the goal, specificity is key in helping you accomplish it. We asked Food Network staffers what their food resolutions were this year (we tend to think about food a lot so, of course, we've got 'em!). We hope their out-of-the-box thinking (one of us has a resolution about ice cream, people), can inspire some creative ideas for you this year too.
Eat pretty to eat better.
"I want to prepare healthy dishes that are plated beautifully, so as to make eating 'clean' as visually appealing and appetizing as possible."
— Daphne Ternoir, Images Administrator and Editorial Operations
Photo: bhofack2/iStock