by Foodlets in In Season, Recipes, March 25th, 2017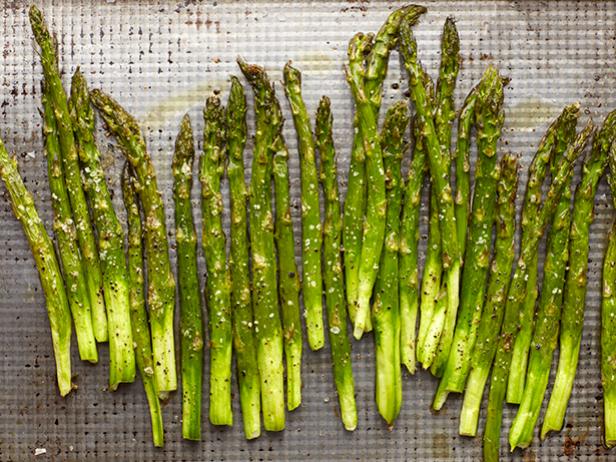 Something new has happened in our house this year. We've become a two-bundle family — in terms of asparagus, this is. One dainty parcel of asparagus, wrapped in a single rubber band, won't cut it anymore. That's because every time I cook a pound of asparagus, my husband and our four small rascals hoover that stuff up so fast I hardly have time to snag a spear myself.! So we've graduated. And it's for the best. Now if I could just decide on which of these dishes to start with.
Ina Garten's Roasted Asparagus (pictured above)
If you've never cooked asparagus before, and certainly if this is your children's first taste of it, you must start with this classic recipe. Only the Barefoot Contessa could use so few ingredients to generate a fan-favorite dish with more than 300 user reviews.