by Joel Raneri in Shows, March 31st, 2017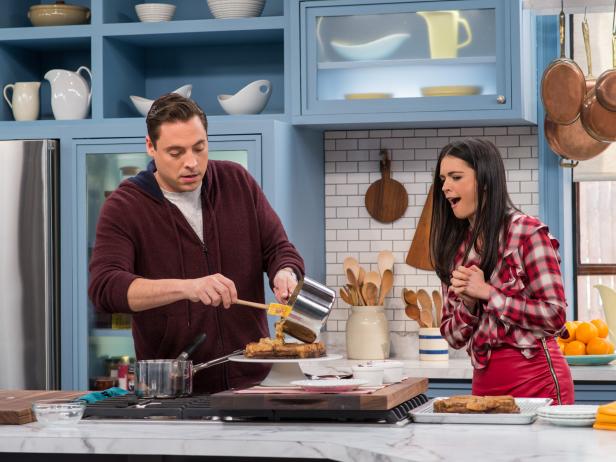 On Saturday morning, Ree Drummond is making an egg-centric breakfast menu, and she's whipping up her version of classic recipes like Steak and Eggs Benedict with Spicy Hollandaise, Eggs in Tomatoes and Spicy Eggs on Toast. Then, Trisha Yearwood is making a menu inspired by one of her favorite food spots, the co-hosts on The Kitchen and making rich and decadent breakfast recipes, and Valerie Bertinelli is cooking healthier versions of her family's favorite Italian recipes.
On Sunday evening, four more Triple G winners are returning to Flavortown Market, and their first task is to make a high-end dinner using a hodgepodge of ingredients. Then, on Spring Baking Championship, the five remaining bakers are making over mom's classic dessert recipes.