by Amy Reiter in News, April 5th, 2017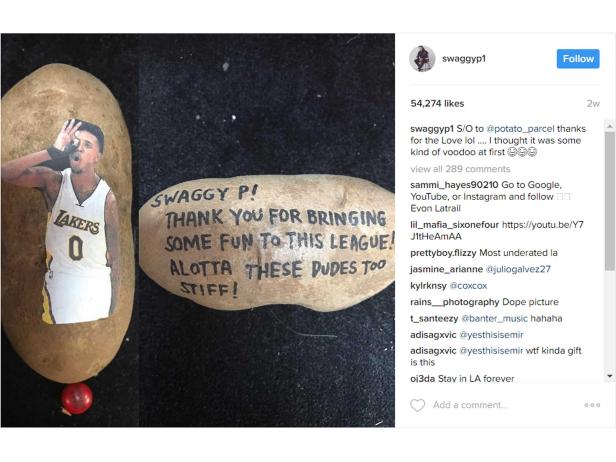 Whether you say po-tay-to or po-tah-to, you gotta call a recent marketing move by a startup called Potato Parcel what it is: a strange, starchy stroke of genius.
In mid-March, a bunch of NBA players started posting to social media photos of potatoes bearing messages or images on them that they had received in the mail. Dallas Mavericks star Dirk Nowitzki got one emblazoned with his own colorful photo. "Whoever sent me this POTATO!!!! Much appreciated….," he tweeted.