by Maria Russo in Food Network Chef, Shows, April 4th, 2017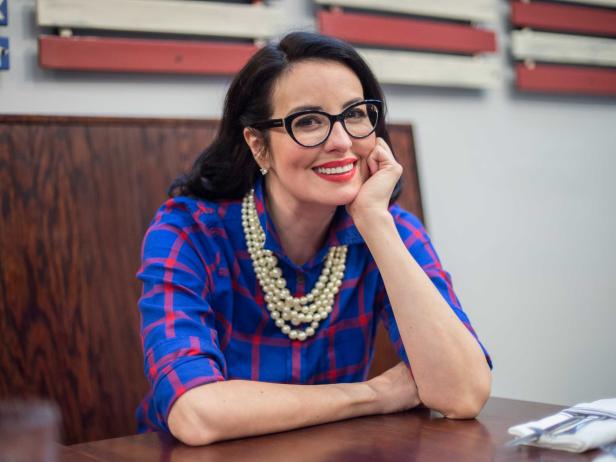 These days it seems like almost everything we do happens online, including deciding where and what to eat. Before heading out to a restaurant — even one you've been to time and again, perhaps — you likely do a quick search of the spot online, and with that almost surely yields an entire profile of the eatery on Yelp.com, complete with reviews, photos and a rating from fellow diners. The feedback from those guests can make or break a restaurant's online reputation, which is exactly why restaurant consultant Monti Carlo has her work cut out for her on the upcoming series Help My Yelp, premiering Monday, April 10 at 10|9c. After members of Yelp's elite squad visited struggling restaurants and left (perhaps scathing) reviews of the businesses, it's up to her to work with the management and chefs to swiftly rethink their approach to service in the hopes of boosting their standing online. After all, potential diners make quick decisions based on what they read online, so business owners ought to heed Monti's advice before the next group of Yelp members stop by for a meal.
We checked in Monti recently to find out what's to come on Help My Yelp and to get her take on the negative restaurant reviews that permeate the web. Find out how she utilizes Yelp and what she thinks about food photography while dining out. Read on below to read her thoughts in an all-new exclusive interview.
What can fans expect from Help My Yelp? What are you most looking forward to?
Monti Carlo: Help My Yelp is a feel-good show all about transformation. It's not a traditional restaurant makeover show in the sense that I don't go in with a sledgehammer and knock down walls. Yelp is a mirror. I hold that mirror up and show business owners how to look at the big picture. We focus on their strengths and work on their weaknesses to quickly make changes that have an immediate impact on ratings. If you're a fan of kitchen hacks, you're going to learn quite a few.
What I'm looking forward to the most is seeing the long-term effects of our combined efforts. Consumer reviews are the norm in today's economy. They're not going anywhere. So how do we use them as a tool to help us improve our product, our customer base and our finances? When it comes to Yelp, even a half-star bump in ratings can increase a restaurant's bottom line by almost 10 percent. A one-star bump can make a dead night into a sellout. For many mom-and-pop [places], that can mean the difference between staying open another year or closing their doors for good.