by Joel Raneri in Shows, June 16th, 2017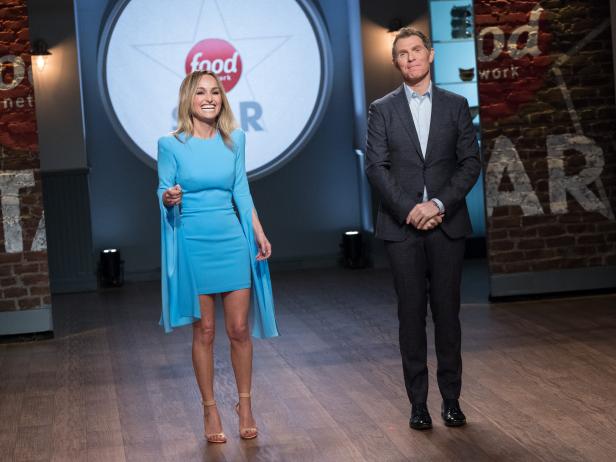 This weekend is all about dad, and on Saturday morning, Ree Drummond is making a cowboy feast for her husband, Ladd, and her father-in-law, Chuck. She's whipping up Breakfast Grits, steak and her mom's Apple Dumplings. Then the co-hosts on The Kitchen are celebrating dad with a golf course-themed dessert and some basketball cupcakes.
On Sunday morning, Ina Garten is taking the fear out of typically daunting dishes like Souffle a L'orange and Ayesha Curry is using new ingredients to make a date night dinner for her husband, Stephen.
On Sunday evening, teams of dads and their kids are cooking up classic family recipes in Flavortown Market, and on Food Network Star, the finalists will become one with the elements when they're tasked with making jungle appetizers and a main course in the desert.