by Foodlets in In Season, Recipes, August 9th, 2017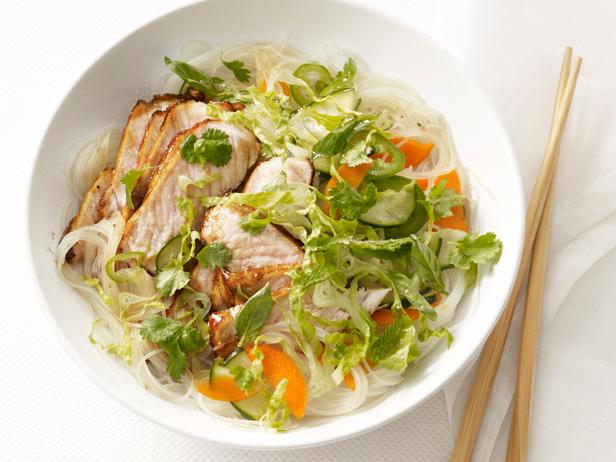 It may be hot, but you still have to eat dinner. Perfectly connecting the dots between cool, refreshing and totally filling, these ideas are sure-bet crowd-pleasers.
Cold Asian Noodles with Pork (pictured above)
There's just something about ginger in a cold dish that feels so fresh this time of year. Cook the pork chops ahead of time, or get crafty and use any leftovers you happen to have available.