by Amy Reiter in News, March 23rd, 2017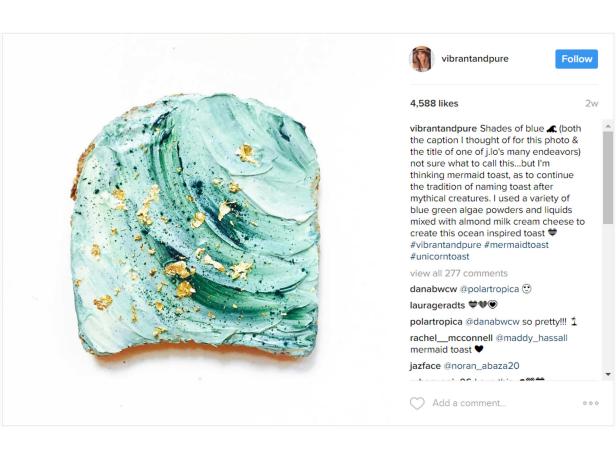 Oh, Instagram foodies, you devourers of whimsical and colorful creatures. Lately you've branched out from rainbows and unicorns, and moved onto a new obsession: mermaid toast.
Miami-based food stylist and photographer Adeline Waugh, who posts images of her super-aesthetically pleasing culinary creations under the fitting handle @vibrantandpure, has just sent Instagram into flip turns of excitement. The reason? Her image of a slice of bread spread in swirling strokes with almond milk cream cheese blended with blue and green algae powders and liquids. The aquatically inspired toast is flecked with a few flakes of something golden and sparkly (gold leaf flakes, it seems), making it extra otherworldly and Insta-worthy.