by Colleen Park in Recipes, May 18th, 2017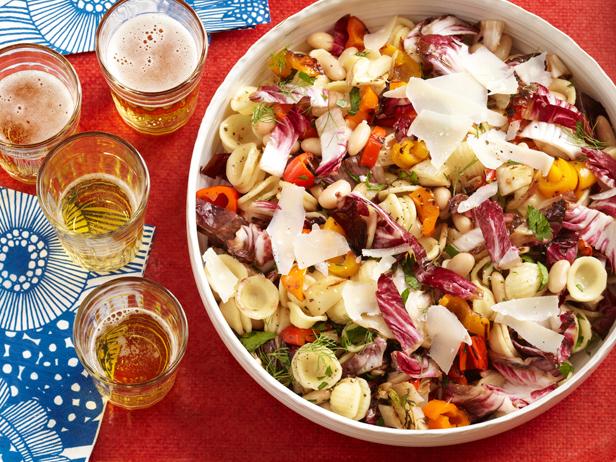 As our calendars start to fill up with plans for picnics, potlucks and backyard barbecues, it's safe to say that we're going to be seeing a lot of pasta salads. The danger of such a staple side dish though is that "safe" can quickly become "boring." Don't let pasta salad after pasta salad blur together this season. Take a break from your standard mayonnaise-laced fare and give these 7 recipes a try.
Tuscan Pasta Salad with Grilled Vegetables
Grill, meet vegetables. Radicchio, fennel and bell peppers take a turn on the grill to add a crisp-tender texture and charred flavor to a dish simply seasoned with lemon juice and Parmesan cheese.