by Lauren Piro in View All Posts, May 2nd, 2017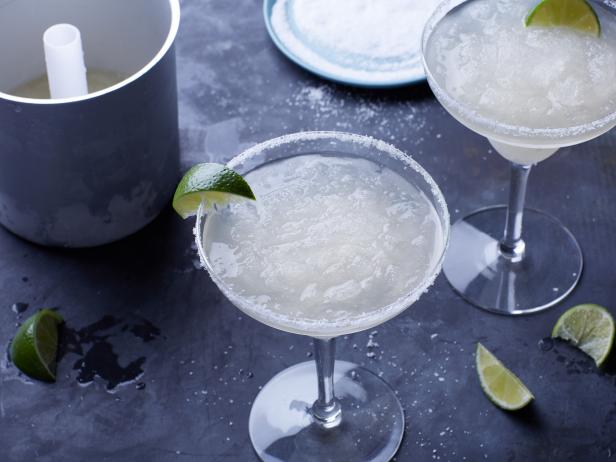 We know you'll be thinking about margaritas come May 5 (and we've got a pretty genius recipe for them below!). But that's not the only dish that is served well by tequila. With these ideas for cocktails, main dishes and desserts, you can celebrate tequila's unique flavor throughout an entire meal.
Ice Cream Maker Margaritas (above)
For a margarita with the perfect slushy consistency, grab your ice cream maker (you know, the one that's been gathering dust since your wedding). It's a great party trick, and if you chill the base ahead of time, the cocktails will be ready even quicker.