by Lauren Piro in Recipes, View All Posts, April 10th, 2017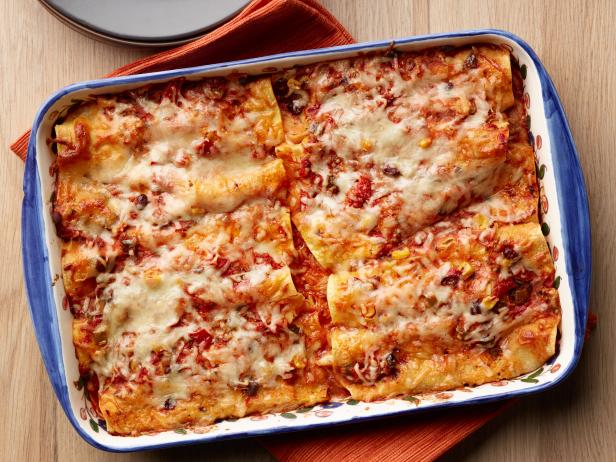 It's that time of year when clutter starts to make you itchy. Suddenly, clearing out a pantry stuffed with cans and jars picked up over a year of grocery shopping feels urgent (just because can of tomatoes can last a year-and-a-half in your pantry doesn't mean you want to look at it for that long). Here are seven recipes that make much-needed space on your shelves.
Shortcut Chicken Enchiladas (above)
Pick up a rotisserie chicken on the way home from work, grab some tortillas and cheese from your fridge, and pull a can of refried beans and a jar of salsa from your pantry to have dinner on the table in under an hour.