by Lauren Piro in Recipes, View All Posts, March 2nd, 2017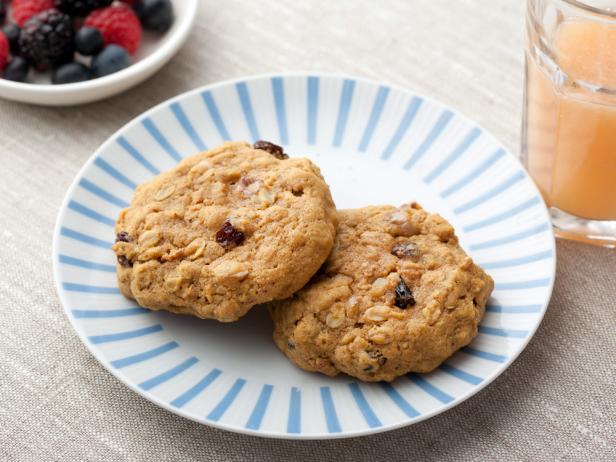 We all know what it's like to fall off the wagon with breakfast. First, you're grabbing a handful of cereal as you run out the door. Then you're telling yourself "at least the milk in my coffee has some protein." And before you know it, the days on which you totally skip breakfast are really adding up. But a non-boring breakfast doesn't have to be difficult (or full of sugar). Try these fun, nutritious and flavorful ideas to get back on track with your morning eating routine.
Breakfast Cookies (above)
We know — cookies for breakfast sounds like something a five-year-old might request. But you can satisfy your inner child and your responsible, grown-up self with Ellie Kreiger's morning treat. These cookies boast a ton of good-for-you ingredients, like whole grains, walnuts and even a vegetable: Baby food carrot puree (!), which Ellie says adds sweetness and helps keep the cookies moist.