by Lauren Piro in Holidays, View All Posts, April 10th, 2017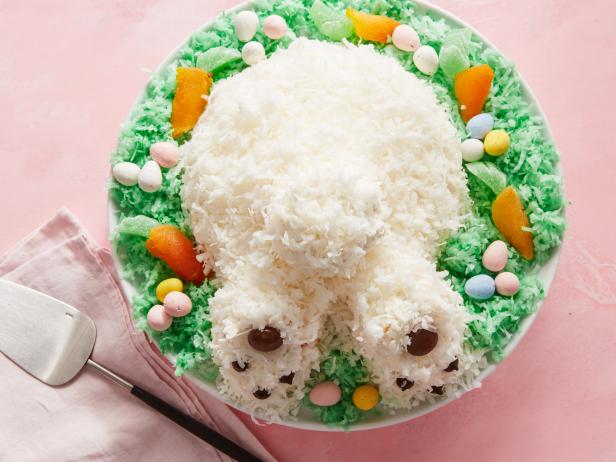 Creating a Pinterest-worth dessert for Easter can feel intimidating — especially since many of the classics (like lamb cakes and bunny cakes) are a little more involved than tossing a pan of brownies in the oven. Here are some adorable treats that look impressive (including, yes, some bunny butts), but thanks to clever tricks and deceptively simple decorating techniques, you don't need to be a trained pastry chef to make them.
Coconut Bunny Butt Cake (above)
It's a near-guarantee that your guests will grin when they spot this dessert on your table. Bake the base in a metal bowl to make it round, and top with cupcakes to create the feet and tail. Fluffy coconut is the perfect stand-in for bunny fur — plus, it camouflages any rough edges or not-so-perfect frosting.