by Maria Russo in Recipes, Shows, March 4th, 2017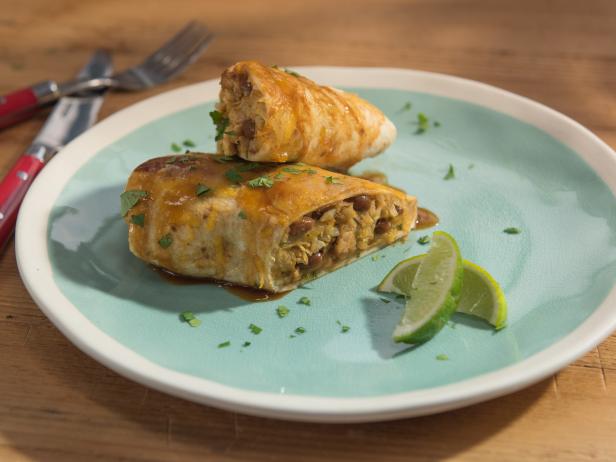 At the end of a long day, it can feel daunting to walk into the kitchen and stare down a complex, multi-step recipe when all you want is some dinner. But, of course, despite the time crunch, you're still craving a satisfying meal — and perhaps a sweet treat too. The good news: You can, in fact, enjoy all the food you want while retaining your weeknight sanity. The secret is to take a few welcome shortcuts, both in terms of store-bought ingredients and tools that make the process of prep work speedy and simple. On this morning's all-new episode of The Kitchen, the cast showcased an entire menu of weeknight-friendly recipes, and with those how-tos came helpful kitchen hacks. Read on below for all the details.
1. Save time with store-bought ingredients.

Sunny Anderson's Honey Chipotle Chicken Wet Burrito (pictured above) can be on the table in a hurry, thanks in large part to a ready-to-go rotisserie chicken. By starting with already cooked meat — chicken that's juicy and tender straight off the bone — she cuts her prep time significantly, though she doesn't sacrifice taste or texture. Similarly, a can of honey-chipotle beans goes a long way in boosting the flavor of the hearty filling, while a flavor base of adobo sauce, barbecue seasoning and fresh scallions adds homemade comfort.