by Maria Russo in Shows, March 19th, 2017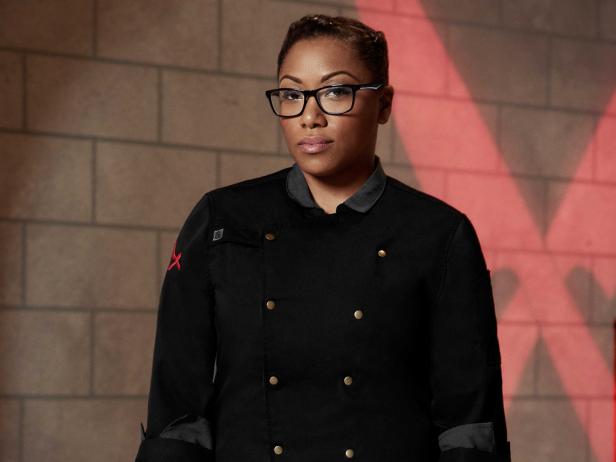 This. Is. It. The fight to become an Iron Chef is unlike any other culinary competition, with the demands for precision, expertise, intuition and downright excellence the most rigorous in the business. On Iron Chef Gauntlet, seven of the country's most-elite chefs will come together to prove that their skills are the sharpest — but ultimately just one will earn the right to the run the gauntlet for the chance to join the ranks of the great Iron Chefs.
Before the competition begins on Sunday, April 16 at 9|8c, we're giving you, Iron Chef fans, the first introductions to the crop of challengers ready to do battle. Today we'd like you to meet Nyesha Arrington, a chef from Los Angeles. Read on below to get to know her style in the kitchen, and be sure to come back to FN Dish all week long as we present a new contender every day this week.
What's your style of cuisine, and do you have a signature dish?
Nyesha Arrington: My style of cuisine is called progressive California cuisine, so food that's very globally inspired. We cook through the seasons and really understand how food affects the body as fuel. … One of the dishes I've been known for is the Honey Mustard Black Cod throughout the years. I just put a dish on the menu when we opened at Leona that's our Braised Lamb Belly Wontons that has become one of the signature dishes as well.