by Foodlets in In Season, Recipes, April 5th, 2017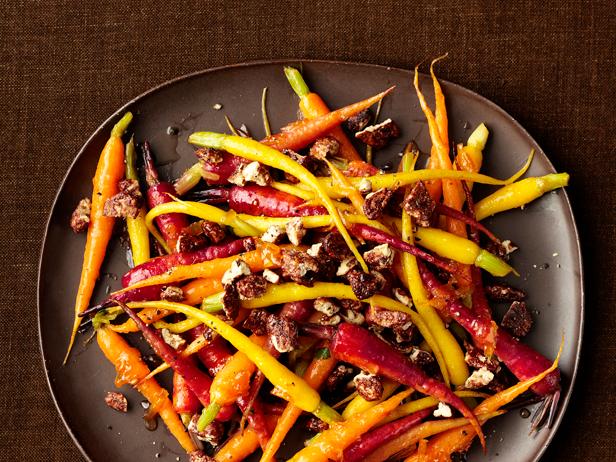 Spring is here! (And, bonus, it's almost starting to actually feel like it outside.) With tons of fresh produce finally appearing on the scene — asparagus, peas, rhubarb and more fresh picks — there's a lot of flavorful, colorful eats up for grabs at the market these days. Don't let the season pass without taking full advantage of what's available. The tried-and-true recipes below are the best way to enjoy the flavors of the season without getting fussy or overly complicated — just fresh food that will leave you wanting more.
Marmalade-Glazed Carrots with Candied Pecans (pictured above)
Not only do these rainbow carrots deliver a pop of color on the plate, but they're dressed with a sweet orange glaze and finished with crunchy nuts, which guarantees bold taste and texture.