by Colleen Park in Recipes, February 13th, 2017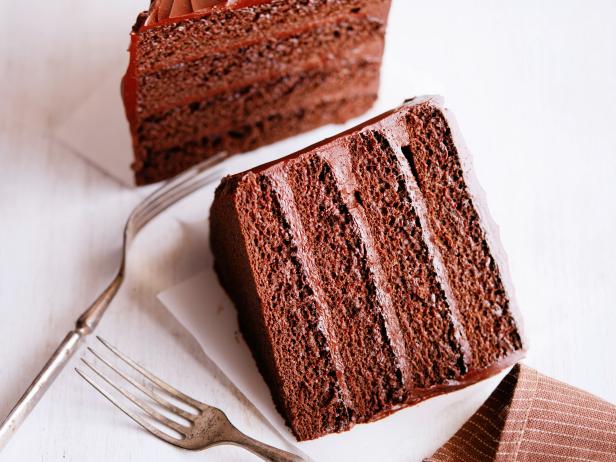 If you're planning to end your romantic night with dessert, why not really make it for two? Don't worry about finishing off an entire cake or leaving six pieces to languish in the fridge. And forget about puzzling over the math to cut a dinner party dish down to size (trying to divide the eggs in a recipe gets us every time) — these sweet recipes are truly made for two.
If there's anything better than a classic chocolate cake, it's a classic chocolate cake with layers. Bake a thin cake and stack the quartered pieces (frosted between layers with a rich chocolate icing) to get two generous slices of an impressive and decadent four-layer cake.