by Colleen Park in Recipes, May 4th, 2017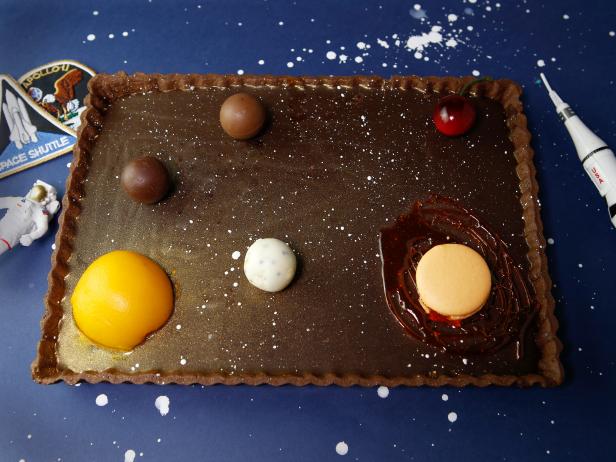 "A long time ago in a galaxy far, far away…" Since 1977, these words have sparked our imaginations and fanned our love for the stories of the Star Wars universe. And thanks to a pun, the internet has given us #StarWarsDay. Whether you're dressing up as your favorite spacefaring hero (as Cutthroat Kitchen judge Simon Majumdar once did, donning the white garb of  Princess Leia) or sitting through a 17-hour movie marathon today, here are some space-inspired treats worth enjoying.
Chocolate Tart From Another Planet
The galaxy tastes like chocolate, at least according to Raiza Costa on The Sweet Side of Life. Watch her build a tart, with a rich chocolate ganache and buttery chocolate shortcrust (with the help of a few droids and time travel), inspired by the solar system.