by Julie Hines in Holidays, Recipes, April 7th, 2017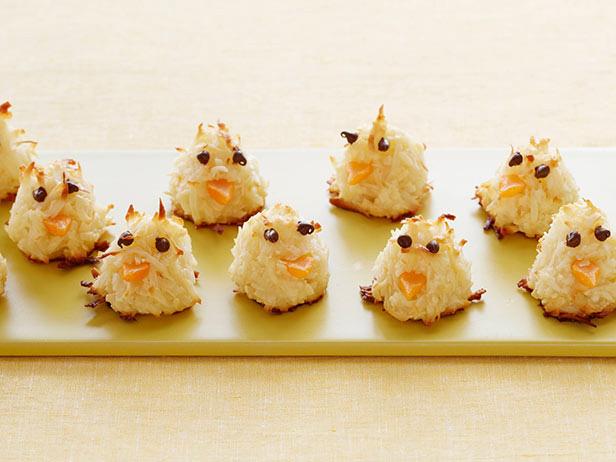 If you think that an Easter dessert has to be elaborate and time consuming, think again! We've rounded up seven super easy dessert ideas that you can make with what's already on hand: think store-bought doughnuts-turned bunny butts, jelly beans and chocolate chips that transform macaroons into baby chicks and chocolate coated pretzels turn into sweet candy egg nests.
The best part about these treats? They're doable at almost any age, so making Easter desserts can be a family project. Skip an extra trip to the grocery store with these festive sweets for Easter.
Lemon Macaroon Chicks (pictured at top)
These sweet little chickadees will brighten up any Easter dessert table. Make the chicks with coconut flakes, store-bought lemon curd and egg whites, then decorate with orange jelly beans for the beaks and mini chocolate chips for the eyes.