by Julie Hines in Recipes, June 30th, 2017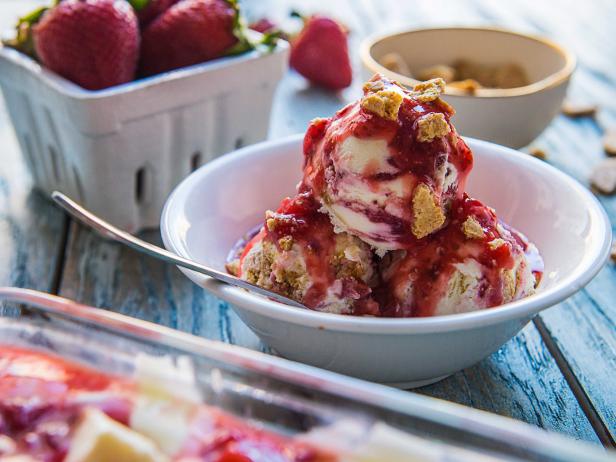 Homemade ice cream is often thought of as a luxury dessert, something you make for a special occasion or right at the beginning of summer. The end product is amazing, but it's such a process. If you own an ice cream maker (no judgement if you don't – they're only useful for making ice cream and the occasional frose, and who needs an extra piece of equipment lying around?), you have to start freezing the parts and prepping the ice cream base long before you can ever tuck into the end product. Enter no-churn ice cream. It's totally doable as a weekend project or any time you have a few hours for ice cream to set up in the freezer.
The trick to smooth no-churn ice cream is folding whipped heavy cream into sweetened condensed milk (sorry friends, this is ice cream not salad). Then freeze the ice cream for a few hours and add any mix-ins when it's at the consistency of soft serve, so they don't all end up at the bottom of the ice cream. Freeze for another few hours until solid and scoopable and amazingly delicious.
Homemade is so much better than the store-bought stuff, and with recipes this easy, from-scratch ice cream will become part of your summer repertoire.
Strawberry Cheesecake Ice Cream (pictured above)
Fresh strawberry syrup and little bites of cheesecake are swirled into a cream cheese ice cream based, which makes for an indulgent summertime treat. Read more