by Lauren Piro in Recipes, February 21st, 2017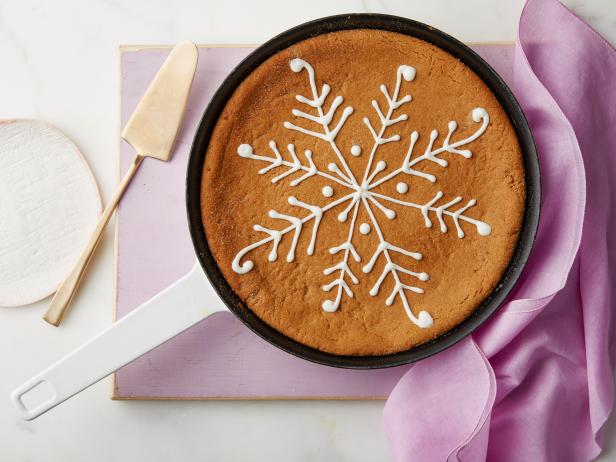 In America, we aren't strangers to the comforts of curling up in a fuzzy blanket, book in one hand, cocoa in the other. But in Denmark, coziness (and all its accessories — fireplaces, knit socks, sweet treats, candlelight and good friends) is practically a national sport. The Danes call it "hygge" (pronounced "hoo-gah"), and you likely heard about it late last year when several books on the subject hit shelves and turned the Danish tradition into a full-blown lifestyle trend. Why are we not surprised? Adopting a trend that basically involves getting into your comfiest pajamas and never leaving the couch is pretty much a no-brainer. When your family is ready for some major hygge time, dial it up the with one of these recipes — some inspired by traditional Scandinavian dishes, and others with a more American flair.
Ginger Molasses Skillet Cookie (above)
In Denmark, it's not hyggeligt without sweets, and this skillet cookie (with its Scandi-inspired icing design) is a no-fuss way to get your whole crowd in a comfy state-of-mind instantly.