by T.K. Brady in Recipes, View All Posts, March 22nd, 2017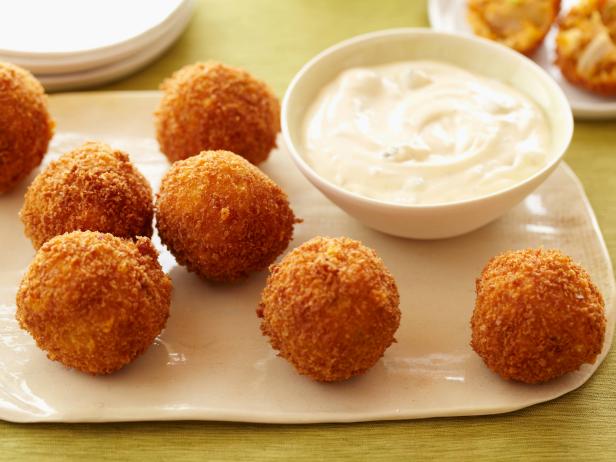 This week marks the race to the Elite Eight for 16 college basketball teams. After some upsets in the first two rounds, you won't find a single perfect bracket, according to NCAA.com. So now that your perfect record is no more, it's time to focus on the important things — like what you'll be snacking on for the rest of the tournament. We found 10 basketball-shaped snacks to roll out at your next watch party.
Buffalo Chicken Cheese Balls (above)
It wouldn't be a watch party without a buffalo-chicken dish. If your favorite buffalo chicken tenders married your cheese plate, these deep-fried chicken and cheese balls are what you'd get. They're crispy on the outside and hot and cheesy on the inside. Dipped in a tangy blue cheese sauce, you'll have to go back for seconds and thirds.