by Amy Reiter in News, June 8th, 2017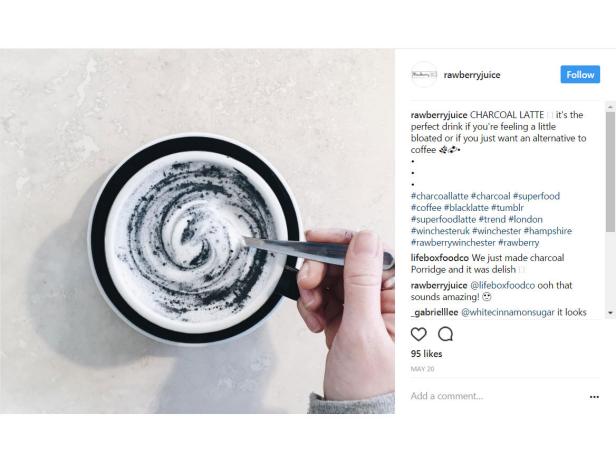 Remember when charcoal was just a thing you used to heat your backyard grill? Then it became a trendy cocktail ingredient, rendering boozy beverages fashionably black. Soon your local barista may be handing it to you in your morning coffee cup.
Charcoal Lattes, using activated charcoal, are a thing in Europe and Asia, the New York Daily News reports. The images of the drink have been burning up social media, which had prompted speculation that America's time will come. That time, in fact, may be now — as Chicago's Werewolf Coffee Bar seems to have picked up on the trend.