by Lauren Haslett in News, March 19th, 2017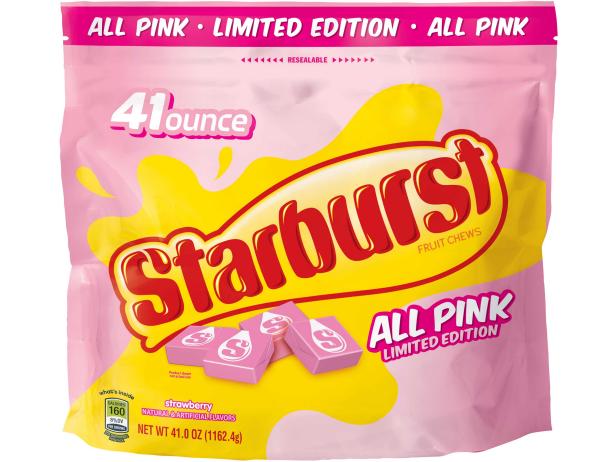 We all have a favorite Starburst flavor. Some of us get giddy at the thought of opening a fresh pack of the chewy candies to find a few reds in a row, while others of us pray for some extra pinks.
Lucky for you — if you're a pink Starburst fan, that is — the makers of these classic fruit chews recently announced plans to make All Pink Starburst packs available for a limited time this April.