by Colleen Park in Food Network Chef, In Season, Recipes, April 17th, 2017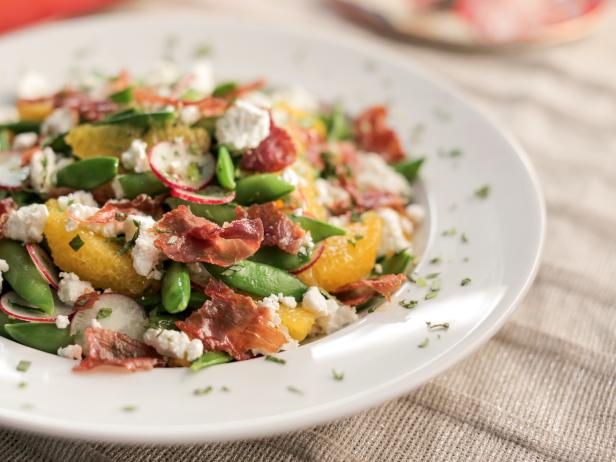 In addition to airing out our closets and pantries, spring cleaning also means hitting refresh on our dining habits. Put away your pasta and potatoes and update your menu this season with the best of Valerie Bertinelli's spring recipes.
Snap Pea, Orange and Radish Salad
Add some vibrancy to your cooking this season with a brightly colored salad featuring seasonal sugar snap peas, sweet oranges, fresh herbs and a crispy bites of prosciutto.