by Foodlets in In Season, Recipes, August 14th, 2017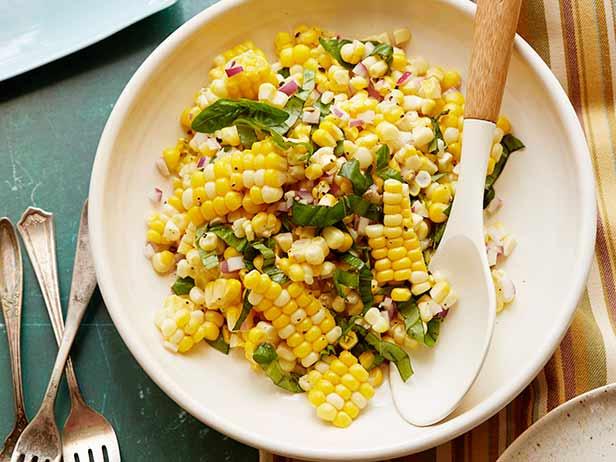 How much do kids love corn? Let me put it this way: I can add corn to basically ANYTHING and get a cheer from my four rascals when dinner hits the table. And let's not limit this to corn on the cob, because that's always a slam dunk. Nope, even when it's off the cob, this sweet, crunchy veg is a hit with my brood. Here are my go-to picks.
The Salads
Ina Garten's Corn Salad (pictured above)
A handful of ingredients transforms a few simple ears of corn into a flavorful, potluck-worthy dish.