by Elizabeth Brownfield in How-to, Recipes, July 31st, 2017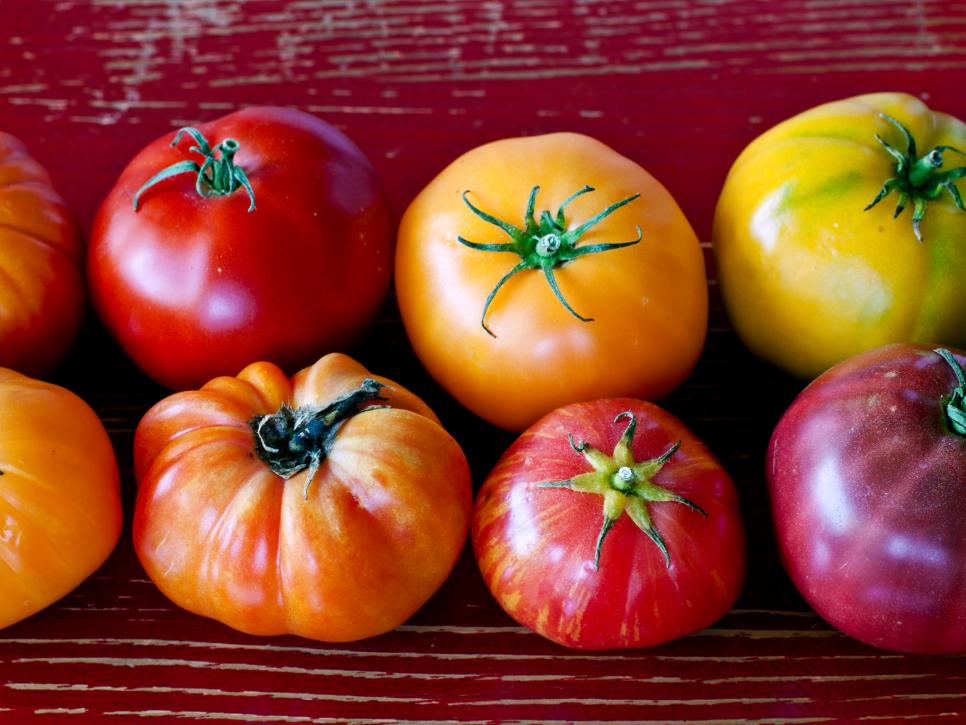 This is the time we dream about all year long: ripe, juicy summer tomatoes in myriad colors and sizes are exploding from backyard gardens, farmers markets and ordinary grocery stores alike. But with thousands of varieties out there, it can be tough to suss out the best way to use one from another. Here are the four basic types of tomatoes, and the best ways to maximize their height-of-summer flavors.
Cherry & Grape
Generally speaking, the smaller the tomato, the higher its sugar content — and the sweeter its flavor. That's why cherry, grape and pear varieties including classic red 'Sweet 100,' bright orange 'Sungold' and deep purple 'Black Cherry' are perfect for popping in your mouth raw. They can be so sweet and colorful, in fact, that you might just see your veggie-adverse kid gobble them up like candy.
You can also simply roast them the oven (make a big batch and toss some in the freezer for winter months), or throw them into pasta with other summer M.V.P.s like corn and basil. Or, thread them onto skewers and toss them on the grill solo, or with fish, chicken or steak. Read more