by Foodlets in Holidays, Recipes, April 8th, 2017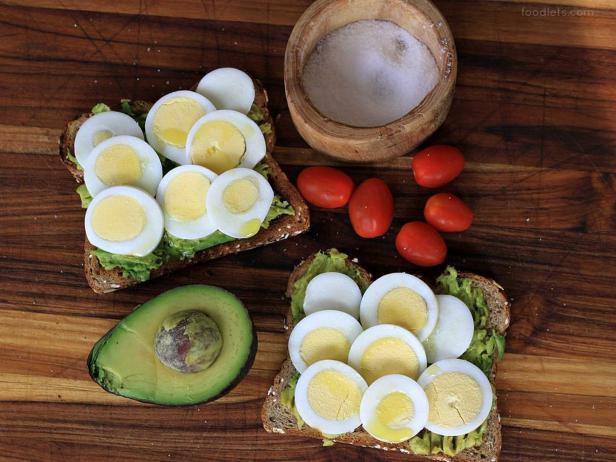 Easter is just over a week away, which means that you may be finding yourself with a few dozen boiled eggs on hand — colored or otherwise. Put them to work in these recipes below. You could end up sprinkling, slicing and serving eggs all week long, with delicious results every time.
Breakfast
Boiled Eggs & Avocado Toast (pictured above)
Just smash up an avocado and layer slices of eggs for an instant breakfast any day of the week.