by Maria Russo in Food Network Chef, Shows, April 13th, 2017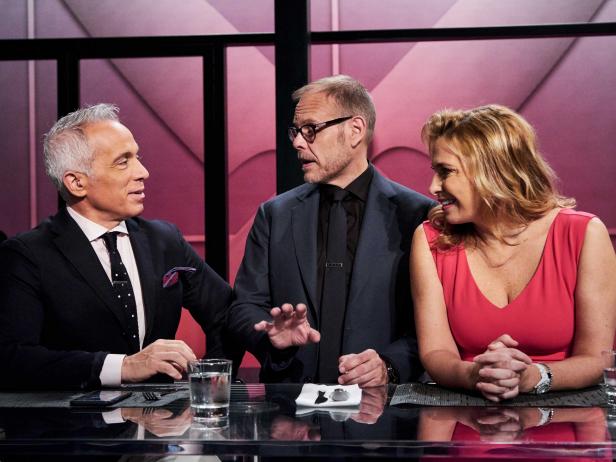 The quest for gauntlet glory begins this Sunday night, when seven of America's most-esteemed chefs will face off for the ultimate culinary title on Iron Chef Gauntlet (premiering at 9|8c). There's no telling what challenges host and Chairman Alton Brown will have in store for these fearless hopefuls, but one thing is certain: To outlast each other and to prepare to run the gauntlet against not one but three Iron Chefs in the finale, these challengers must come prepared with both kitchen savvy and the fiercest of ambitions.
Ahead of this all-important premiere episode, we caught up with Iron Chef Geoffrey Zakarian and Donatella Arpaia, who together will be judging the Secret Ingredient Showdown in Round 2. Read on below for what it's like for them to return to the world of Iron Chef and what missteps they simply won't forgive on a challenger's plate.
Geoffrey, how does it feel to be on this side of the battle, judging instead of competing in an Iron Chef battle?
GZ: Well, I judge a lot, so it's very familiar. But this is a very high level of judging, and I relish it.