by Rachel Trujillo in Recipes, April 16th, 2017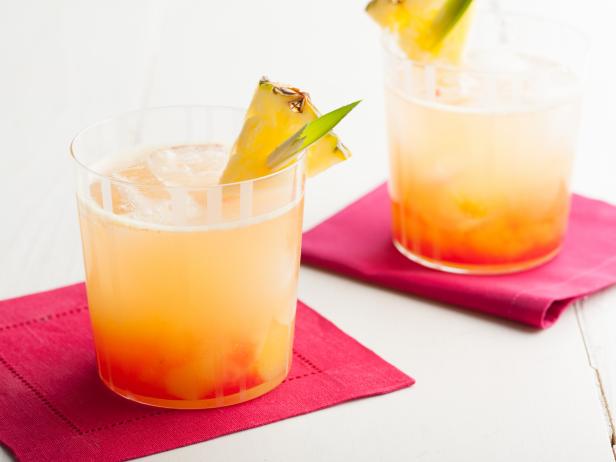 Aside from relaxing next to the beach, getting a glowing tan and catching up on your reading list, a huge draw for vacation is enjoying the local cuisine of whatever exotic location you have jetted off to. But unfortunately, a fabulous vacation isn't always in the cards — though tropical menu items certainly can be. If you're staying put this spring, read on below for some decadent recipes that can make this week feel like a delicious oasis.
Tropical Temptation (pictured above)
The addition of pineapple and lemon brings Sandra Lee's drink from everyday cocktail to a getaway in a cup. Thanks to a splash of grenadine, you get a pop of red color that practically mimics a shining sunset.