by Eric Kim in Holidays, April 16th, 2017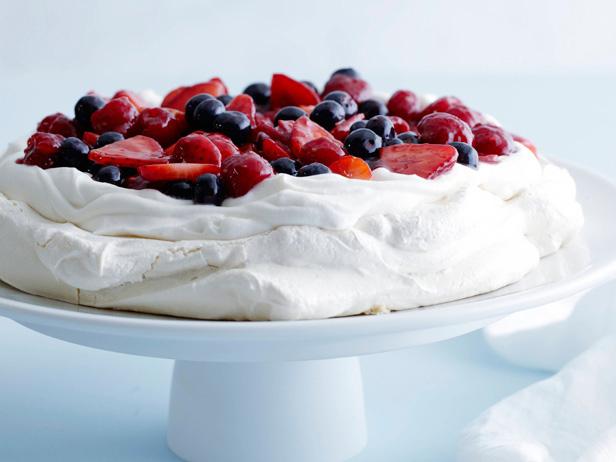 I'll always remember the first time I watched Ina Garten whipping up an extraterrestrial (what I thought was French at the time) meringue-based dessert called pavlova.
This was in the early 2000s, when my teeth were still crooked, pre-braces, and I hadn't yet figured out hair product to tame my mop of a head. But what Ina taught me was that none of that matters, as long as you whip the egg whites to stiff peaks and defectively shape the meringue into a general disk-like guise — it'll all get slathered in cream and fruit anyway.
Thus, the lure of the pavlova: Anyone can make it.