by Colleen Park in Recipes, June 25th, 2017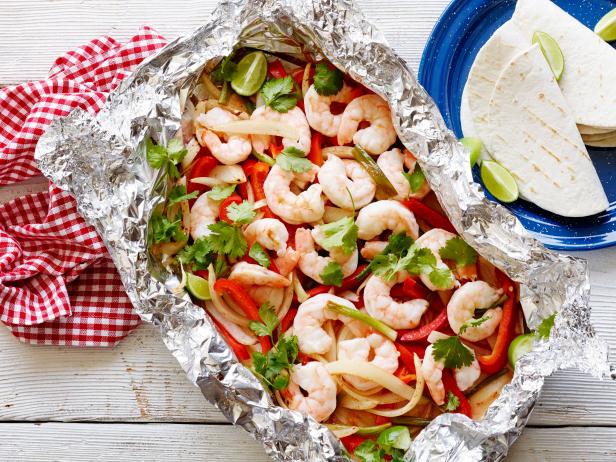 If you're looking to take advantage of the longer, sun-filled days of summer, try taking your weeknight dinners outdoors to the grill. Add foil packs to your cooking arsenal and you've got easy, mess-free grilling for everything from BBQ meatloaf to paella – all in under an hour.
Healthy Grilled Shrimp Fajita Foil Pack
If anything, shrimp was made for grilling in a foil pack. The packet cooks and flavors the shrimp while keeping it all safe – no shrimp slipping between the grates here. And warming the tortillas is as easy as wrapping them into another foil pack for a short turn on the grill.