by Foodlets in Holidays, Recipes, April 11th, 2017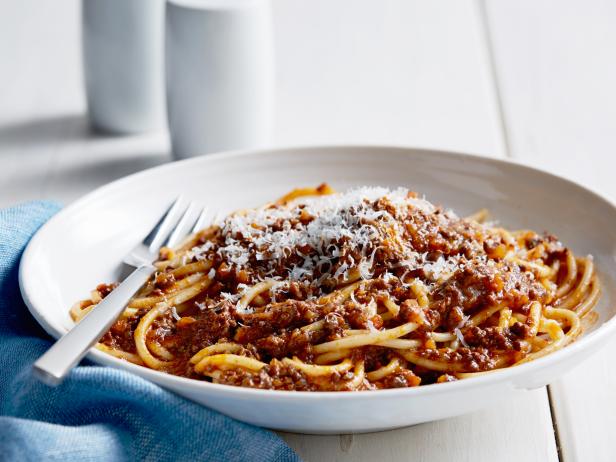 Lamb may be a classic Easter dish, but if your family is like mine and doesn't hold that dish in your repertoire, there are plenty of delicious choices that are every bit as festive. Read on below for my tried-and-true picks, like ham, pork roast, chicken and seafood.
Pasta Bolognese (pictured above)
The beauty of making this dish for company is that the sauce needs to simmer for a few hours before serving, which means that you can get the bulk of the meal finished before your guests arrive.