by Foodlets in Family, Recipes, June 2nd, 2017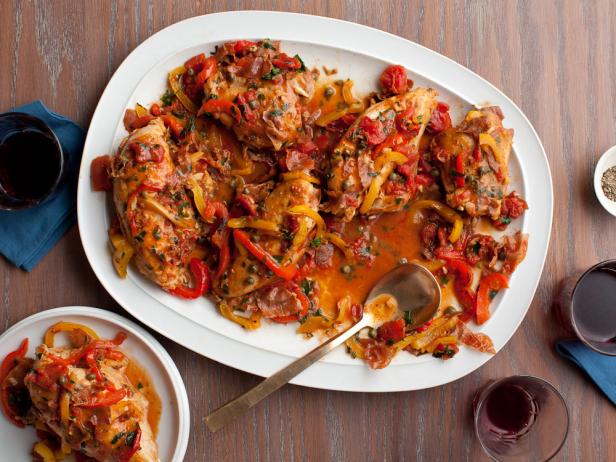 Even when cooking for a family of six, I don't plan my meals as closely as you might think. But I am pretty serious about stocking my freezer with enough staples to make whatever sounds like the right combination of delicious, quick and easy pieces each night. Here are the items I try to never be without, plus what I make with them.
Chicken Thighs
Every time I see that beautiful sale sticker on chicken thighs, I load up my cart. Compared to breasts, thighs have more flavor, and you can't be the price even without a hot sale. Slow-Cooker Chicken Tikka Masala is one of our go-to favorites, and I love that I can prep the whole recipe and throw it into a bag uncooked, right into the freezer. Giada De Laurentiis' Roman-Style Chicken (pictured above) is another make-ahead gem. Packed with tender strips of bell peppers, this one has a veggie built right in. But the most-straightforward dinner in this collection of crowd-pleasers might be these grilled chicken thighs full of Greek flavors. Lemon, garlic and oregano swirl together, coating the chicken perfectly — and doing it all in minutes.