by Foodlets in Recipes, May 24th, 2017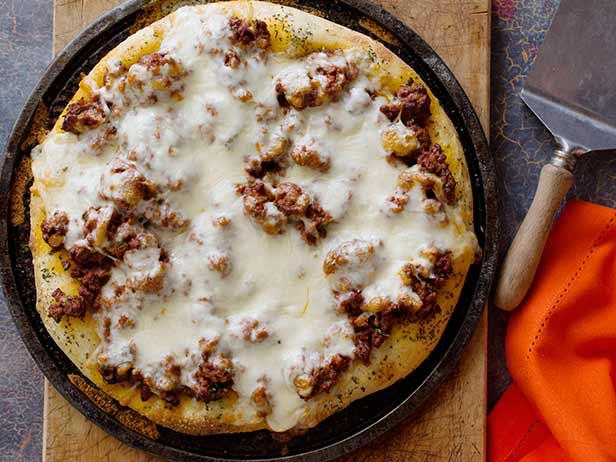 In her gorgeous memoir Animal, Vegetable, Miracle, Barbara Kingsolver describes the year her family lived on a self-sufficient farm in Virginia. To simplify their lives in one small way, they declared Friday night Pizza Night, therefore eliminating the question of "What's for dinner?" at least one night a week. It's a brilliant idea, yes. But if your dough skills are anything like mine, you'll want a few shortcuts to make something like this happen at your house. Here are a few of my favorite tricks for enjoying homemade pizza without the hassle.
Buy dough from a pizzeria.
This one is a no-brainer. Who has time to deal with the yeast, the kneading and the rolling on an average weeknight? Look to your local mom-and-pop pizzerias for help, as many will sell you a ball of their fresh dough. Call ahead to find out, and if they do, stock up, because it often freezes well.
Make the sauce ahead of time.
Prep a big batch of Ree Drummond's homemade pizza sauce then freeze it in 1/2 cup containers.
Skip the pizza sauce.
No time to simmer pizza sauce on the stove? Rachael Ray cooks tomato paste right into her toppings — ground sirloin, garlic and onions — and for an easy alternative (pictured above) to the usual prep.