by Amy Reiter in News, February 24th, 2017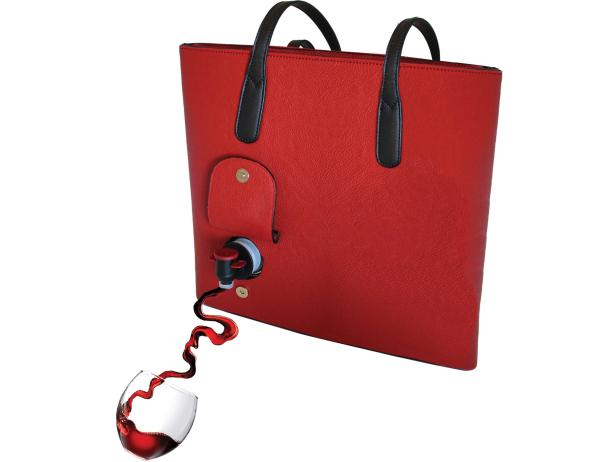 You're out and about, and suddenly you realize it's the perfect time to enjoy a glass of wine — while on a ridge overlooking a gorgeous sunset, say, or in the midst of a stroll or picnic with your main squeeze. Wouldn't it be great if a spout suddenly materialized from that fetching purse you're carrying and began dispensing the wine of your choice?
Guess what: Someone's come up with a solution. Bella Vita's PortoVino wine purse comes with a hidden, zippered, insulated compartment into which you can tuck a removable 1.5-liter bladder that you can fill with your favorite hooch (high-end, to match the bag, of course).