by Amy Reiter in News, April 28th, 2017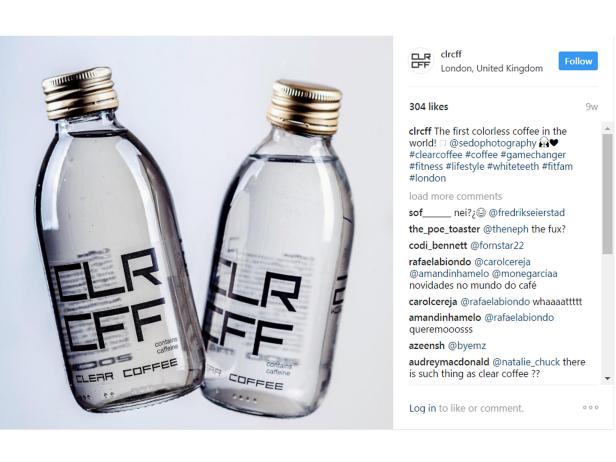 Remember when clear cola was a thing? Crystal Pepsi, Tab Clear — they were supposed to seem healthy and pure. Ah, the '90s. Now someone's trying something similar with coffee.
A London-based company founded by two brothers is making see-through coffee it claims is "the first colorless coffee in the world!" CLR CFF (apparently the creators are as averse to vowels as they are to the color brown) looks, but doesn't taste, like regular water. What it does taste like is a strong cup of joe, but — and this is apparently the point, in case you were wondering — it won't stain your teeth.