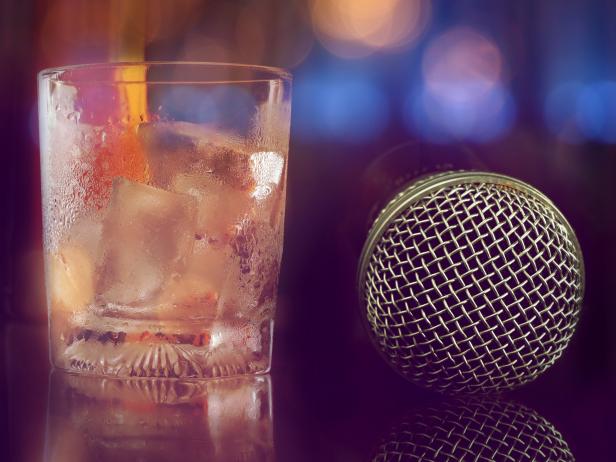 Chefs' Picks tracks down what the pros are eating and cooking from coast to coast.
When chefs and bartenders are ready to let off some steam in the summer, many of them can be found with a cold drink — and a mic — in hand. Karaoke has been widely embraced within the world of food and beverage. Here are some of the spots where they head to end the night on a high note.
Chicago Crooners
Chicago cocktail bar Annex features skyline views, framed by Lake Michigan hovering in the distance. But when bartender Jeremy Barrett punches out at the end of a long shift, he heads to a place with a slightly less savory panorama. Barrett frequents a dive bar that's in Avondale, a neighborhood on the city's northwest side where he and some friends live. "We are lucky enough to have a 4 a.m. bar called Alice's Lounge located very close to where we live. It's a neighborhood dive bar where they do karaoke… almost every night. Despite my fear of karaoke, we tend to find ourselves there late in the night looking for cheap beer." Stage fright is powerless in the face of inexpensive alcohol. As is everything else, really. "[It's] gained quite a bit of fame amongst avid karaoke hipsters. I definitely recommend it if you are in the area."
Hollywood Hits
When Bar Director Alex Barbatsis from LA's Cafe Birdie is not behind the stick, he can often be found grabbing the mic at his favorite karaoke bar. "The best place for karaoke, in my opinion, is Prime Time Pub [in Hollywood]," he says. "It's pretty dive-y, the drinks are cheap and no one is ever in line." He's something of an expert, too, having survived near-catastrophe upon the high seas, all for the sake of song. "I lost two pairs of glasses on a karaoke cruise ship," he recalls. "So I was blind, and seasick the entire weekend. But it was worth it." His go-to: Kiss From a Rose, the 1990s classic by Seal.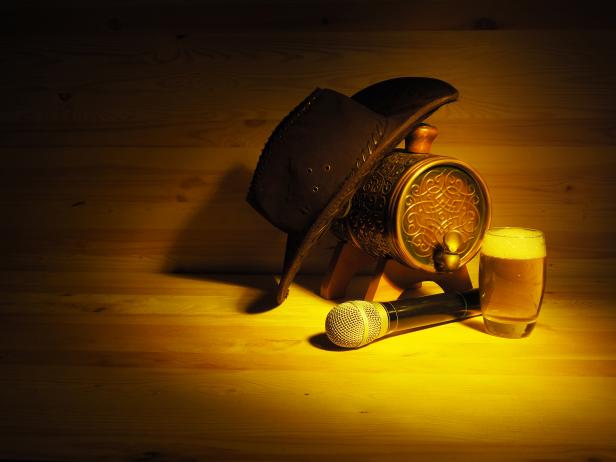 Tennessee Tunes
Executive Chef Julia Jaksic is a busy woman. The past couple of years have seen her oversee the kitchen at Employees Only as the bar expanded beyond New York to Singapore, as well as co-author a cookbook and then open her own spot, Cafe Roze, in Nashville. Yet, she still manages to sneak some time for a quality karaoke session into her packed schedule. "In New York, our [Employees Only] staff often frequents Baby Grand on Lafayette," she says. "It's the tiniest karaoke bar you'll ever see, on Lafayette Street downtown, but the intimacy is part of the experience at this point. Lots of drink spilling is inevitable, as is Bon Jovi and David Bowie." Jaksic's recent relocation to Nashville has hardly hindered her amateur singing game. "I've been loving Santa's Pub, located in a trailer dressed up for Christmas, with an owner who looks like Santa. There's always cheap beer and a gathering of great singers from Nashville. Sometimes you feel like you're at an actual concert, albeit one you can get up and be a part of!"
West Virginia Warbling
California is where Adam Cole spends his days turning out housemade sausages, brisket and more at Maple Block Meat Co. in Culver City. But when it comes time for a smoky tune of a different sort, the pitmaster prefers to be in West Virginia. Black Bear Tavern in White Sulphur Springs holds a special place in Cole's heart, particularly when it comes to karaoke. "It's my favorite dive bar of all time, on the main street of a sleepy little town in West Virginia. Old, dusty, smoky. Pool tables. Juke Box. And every once in a while: A rowdy night of karaoke."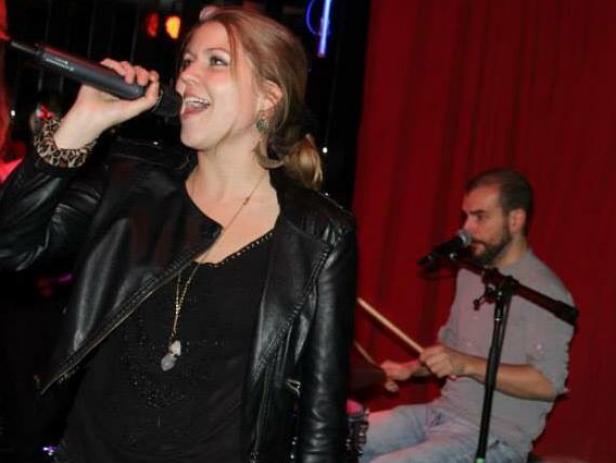 Manhattan Melodies
Working the crowd at one of lower Manhattan's destination party spots, Vandal's Beverage Director, Megan Ardizoni (pictured above), might as well add 'rocking out' onto her extensive resume. "A few years back I started a live band karaoke party with my husband called #artofkaraoke," she says. "It eventually became an after-party every Wednesday night, at the Diamond Horseshoe in the Paramount Hotel." As Ardizoni tells it, the attendees themselves added an amped-up vibe to the night. "Our crowd was crazy — mostly industry folks getting off work and Broadway singers swinging by after their shows. There is truly no better way to let out the steam from a crazy shift than cramming everyone into a room with booze and pizza and screaming a group rendition of Bohemian Rhapsody or Metallica's Enter Sandman until everyone passes out."
Brooklyn Bass
As Beverage Director at New York's Street Taco, Evan Hawkins is known as a barman given to eccentricity — both when it comes to his drinks and his crooning. For the latter, he heads to Alligator Lounge in the Brooklyn neighborhood of Williamsburg. "A free personal pizza with every drink, and they have not one, but two nights of karaoke a week," Hawkins says. It's right in my neighborhood and definitely a great spot to get super weird in."
Photography courtesy of iStock/thanasus, iStock/Arseniy45 and Megan Ardizoni
More posts from Brad Japhe.
Similar Posts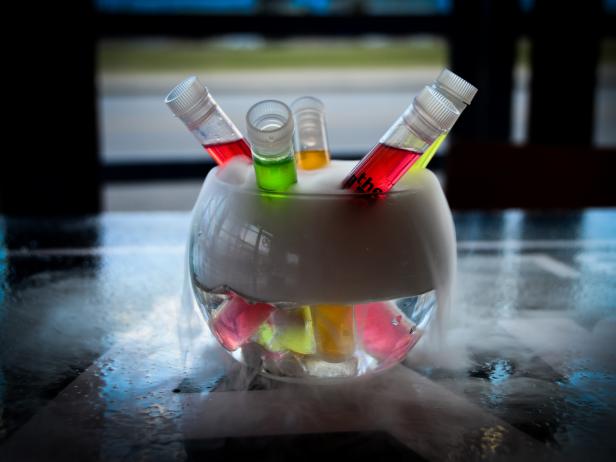 To celebrate the total solar eclipse, restaurants and bars are adding a bit of starry magic to their menus with items inspired by this rare celestial ...