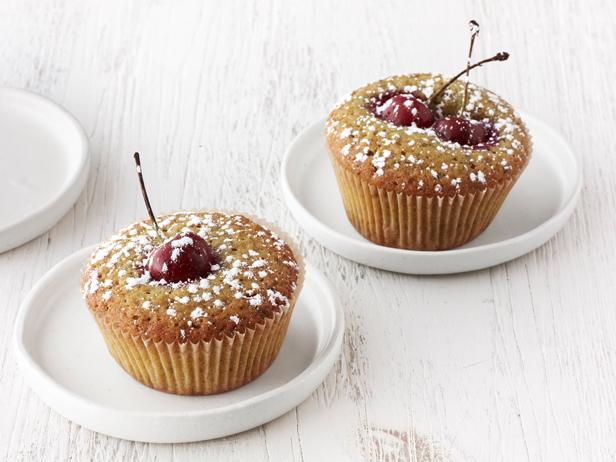 They're here and they're on sale! We're talking about cherries, of course. The first sightings of $1.99 cherries have made their way to my local grocery store, and I get a heaping bag of those beauties every time I go shopping. Now, once we've all had enough handfuls of fresh, juicy cherries to be satisfied, I like to start cooking with them. Get ready to extend your love of cherries from breakfast right through dessert.
Cherry-Pistachio Tea Cakes (pictured above)
How gorgeous are these cupcakes with whole cherries perched right on top? Bonus: They're ready in a hurry, and they're EASY!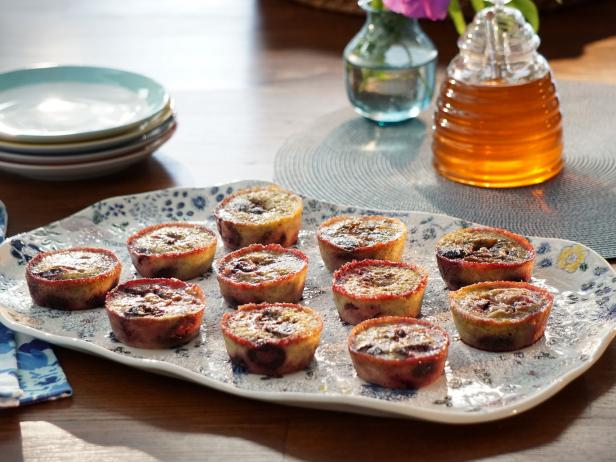 Banana Cherry Custard Muffins
With only four ingredients, Valerie Bertinelli turns cherries and a couple of pantry staples into a delicious breakfast treat.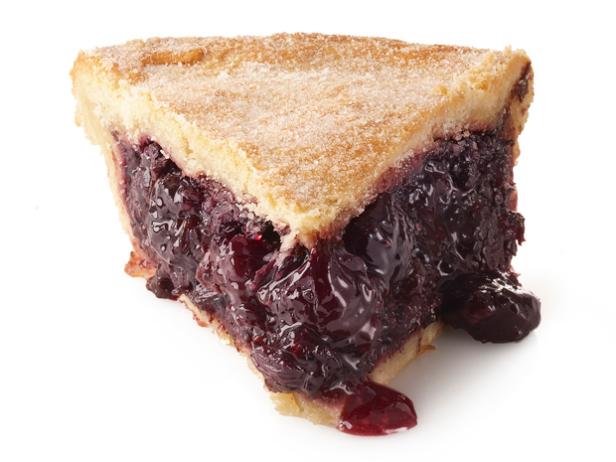 Top-Rated Cherry Pie
This recipe has a glowing 5-star ratings plus a brilliant secret ingredient my mom always uses too.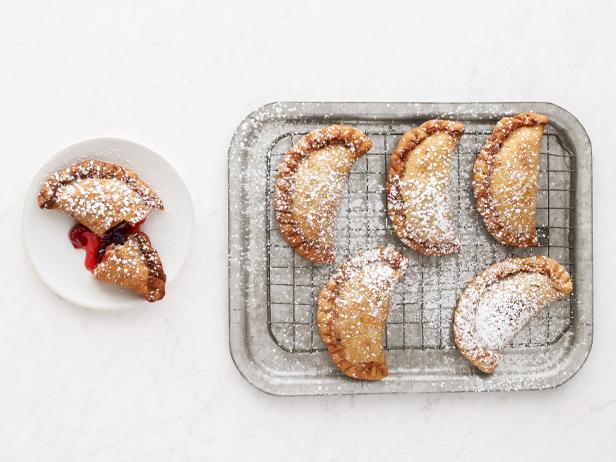 Cherry Hand Pies
And for a second option, there's always hand-held pies with crispy shells. Dessert on the go? Yes, please.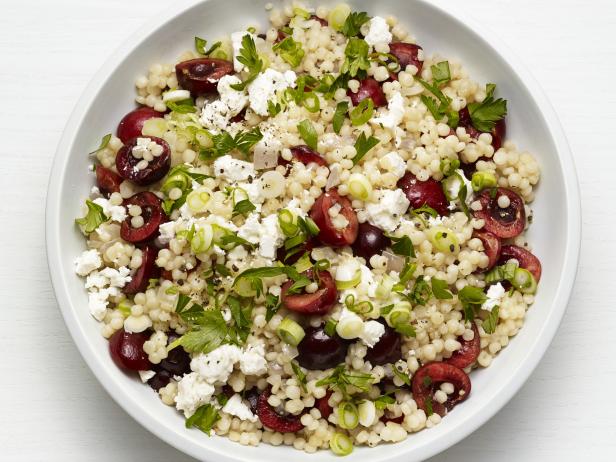 Israeli Couscous with Cherries
Cherries for dinner? This sweet and salty side comes together in 10 minutes.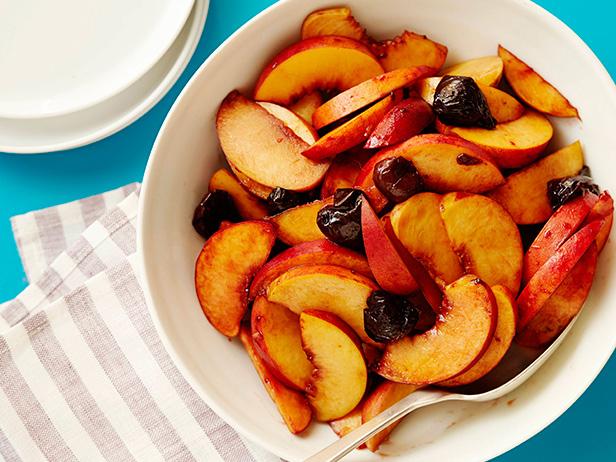 Peaches with Balsamic Cherries
How about cherries warmed in a sweet solution of balsamic vinegar and sugar until tender, then mingled with fresh peach slices?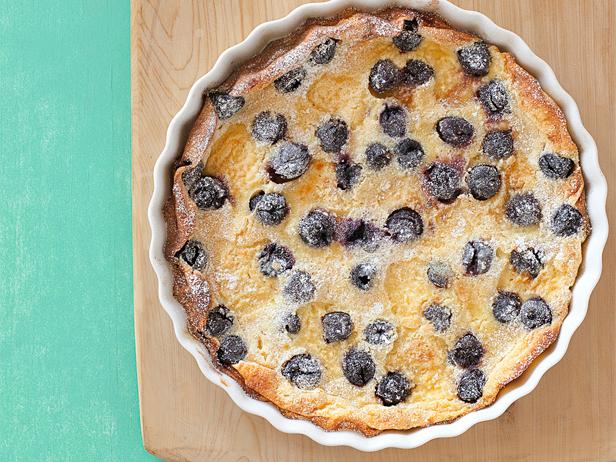 Cherry Clafoutis
Don't let the fancy-sounding French name scare you. This recipe is as simple as making a batter and pouring it over fresh, juicy cherries. Done and done.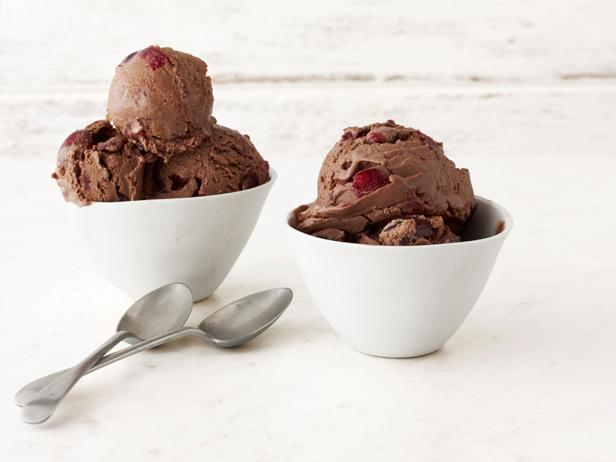 Cherry-Chocolate Ice Cream
This is it. With two kinds of chocolate and rich custard base, this ice cream is, hands down, the most-decadent way to enjoy cherry season.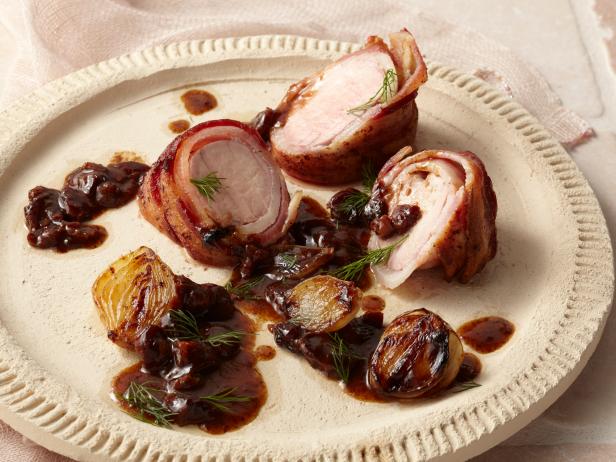 Bacon-Wrapped Pork Tenderloin with Sour Cherry Sauce
This ninth recipe is a bonus, and, full disclosure, it utilizes dried, not fresh, sour cherries. It's an ideal way to put a savory spin on fruit. Keep it in mind if you can't find fresh cherries near you.
Charity Curley Mathews is the founder of Foodlets.com, a blog full of simple recipes using fresh ingredients and every single one of them is kid-tested x4. You can follow her on Facebook.
More posts from Foodlets.
Similar Posts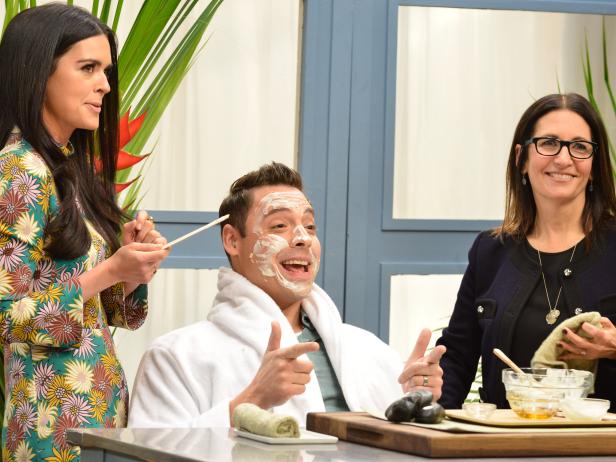 You don't have to travel somewhere exotic to make the most of your time off....