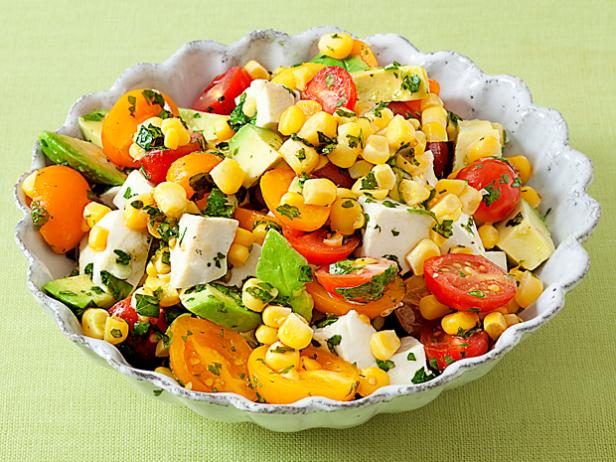 When the temperature reaches a certain number in the summer, I tend to give up. It's hot, it's sticky and everyone is sweaty. This isn't the time to sit down to an eight-layer lasgagna. Coincidentally, it often happens at the same time as peak tomato season. That's when I turn to gorgeous, fresh ideas like these to fill up my family of six without breaking a sweat.
Corn, Tomato and Avocado Salad (pictured above)
Fresh corn kernels mingle with creamy mozzarella, thick wedges of avocado and a tangy lemon-lime dressing in this bright salad.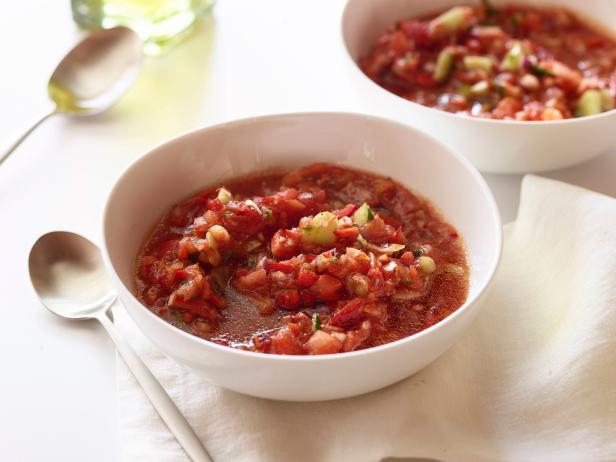 Ina Garten's Gazpacho
I make a batch of this cold soup every single summer and serve it at least twice. As it chills in the fridge, the flavors get better and better. PSA for parents of small kids like mine: Adjust the heat by pulling back on the fresh garlic.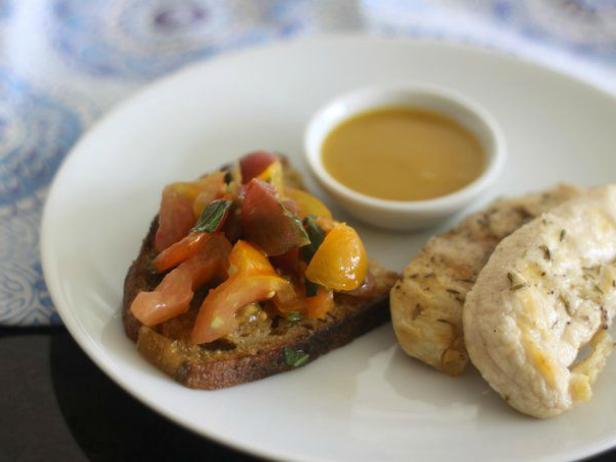 DIY Bruschetta
Toast your bread, or serve it sliced straight out of the bag, but let little kids spoon on their toppings as they like. I pair this with a ring of cooked shrimp or salami and cheese for a light dinner everyone loves.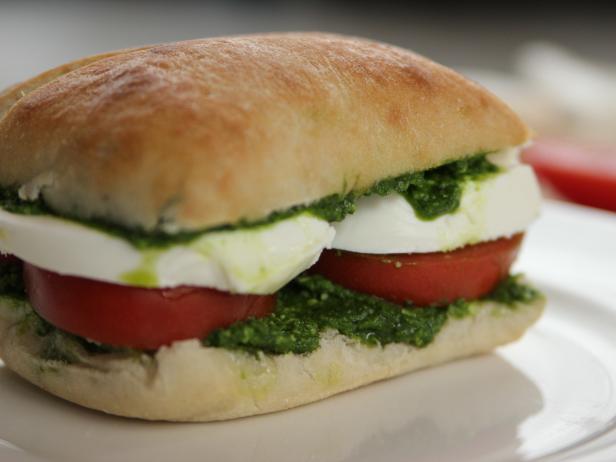 Ree Drummond's Tomato, Mozzarella and Pesto Sandwiches
Soft ciabatta rolls are the base for this simple sandwich. Just add thick slices of tomato, cheese and, obvs, as much pesto as possible.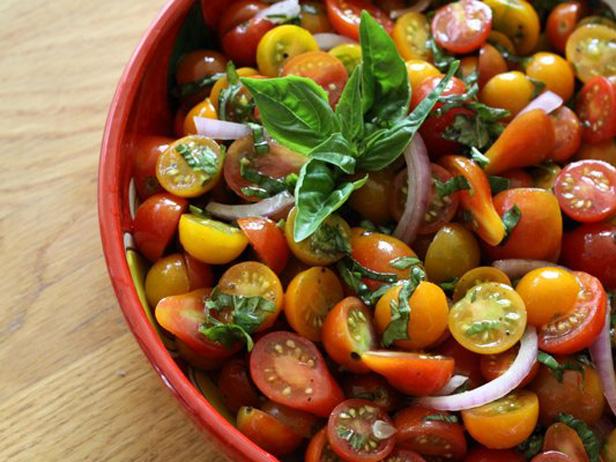 Cheery Cherry Tomato Salad
When you see big slivers of onion in a salad like this you might think, "My kids would never eat those!" And neither would mine. That's why I leave them so big—so they can pick them out easily. Meanwhile, more for you!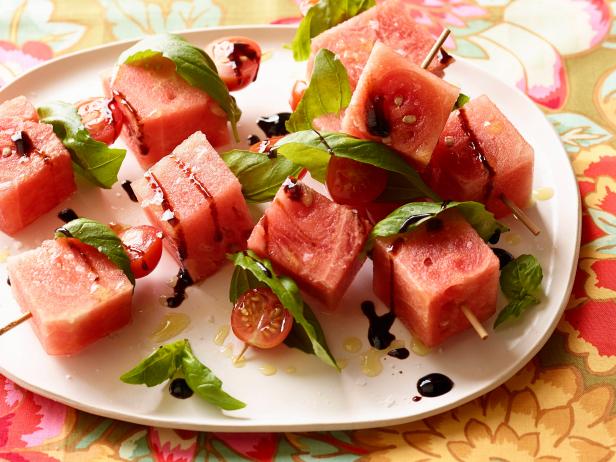 Tomato, Watermelon and Basil Skewers
How do you make a tomato salad even more kid-friendly? Add juicy cubes of watermelon — and put the whole thing on a stick!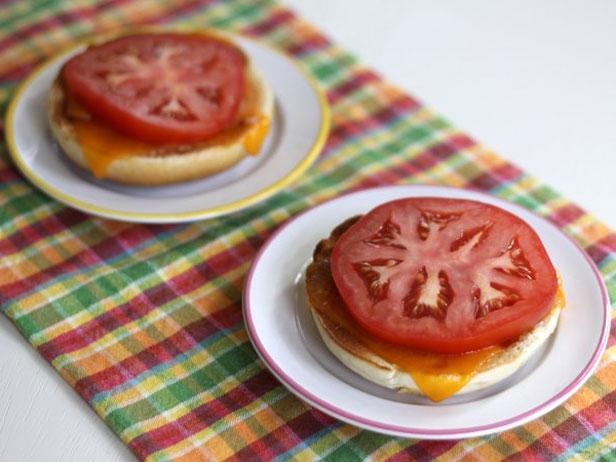 Cheesy Bagels with Sliced Tomatoes
Hands down, this is my crew's favorite summer breakfast. Sharp cheddar blends perfectly with thick slabs of tomato. Just don't forget a sprinkle of salt on top!
Rigatoni with No-Cook Tomato Sauce
Just because it's hot doesn't mean you can't enjoy pasta. This one is ready in hurry and features a raw-tomato sauce.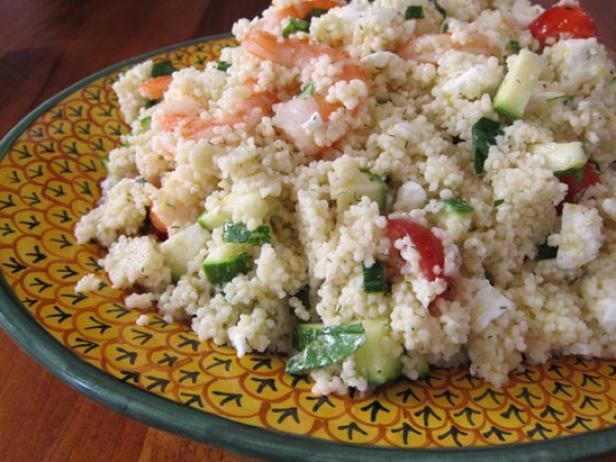 Couscous with Shrimp, Feta & Tomato
This assembled dinner comes together in the five minutes it takes for couscous to steam in a bowl.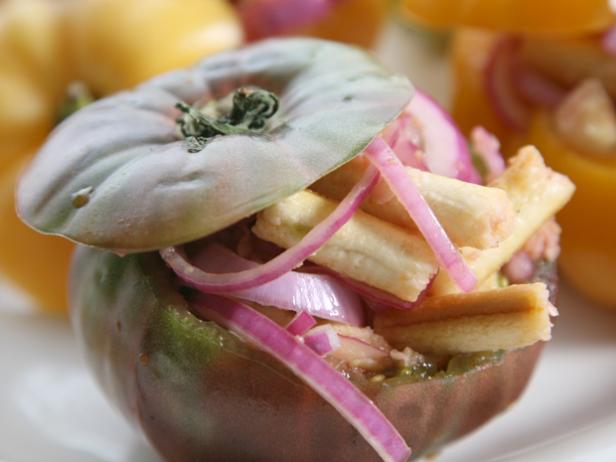 Panzanella-Stuffed Heirloom Tomatoes
The classic bread salad gets packed inside juicy tomatoes to create an easy (and healthy!) dish.
Charity Curley Mathews blogs at Foodlets.com about cooking fresh food for kids and raising them to appreciate it. Most of the time. She lives in North Carolina with her husband, four small kids, two puppies and 40,000 bees. You can follow her on Facebook.
More posts from Foodlets.
Similar Posts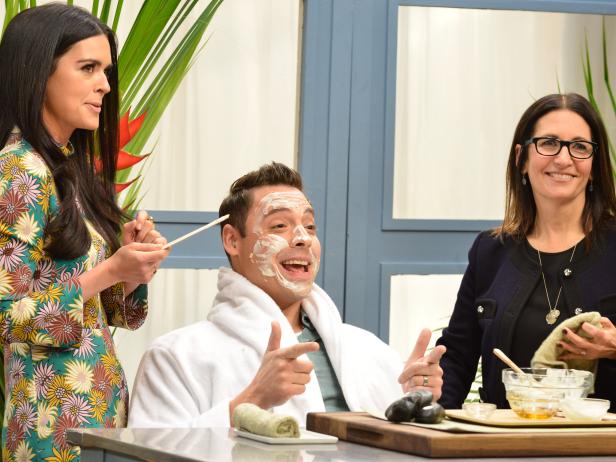 You don't have to travel somewhere exotic to make the most of your time off....